Imagine this: you have an amazing project you want to share with the world. You head out into the field or the lab with your camera, carefully taking shots of your plots or instrumentation or study species, painstakingly stitching the clips together back at home. You choose the perfect song to go with your video, then spend the next three days artfully crafting a 2,000-word story on your project, your conclusion's ramifications, how your findings will change the world, etc. Finally, like sending a kid to college, you post the video, photos and article on your organization's Facebook or Twitter account, waiting with bated breath for your content to go viral.
Only, it doesn't.
Sure, you get the usual likes, a few comments, but people move on and you're left scratching your head.
In environmental communications, content creation is essential. But unless you are literally a National Geographic-level image producer, you will still need to invest time and energy in good old fashioned PR to get the reach you want.
Let me give you an example from my own job as Communications Coordinator for the Choctawhatchee Basin Alliance. On Oct. 18, I posted a carefully-selected gallery of colorful photos to illustrate a reef-building field trip we ran with a nearby high school. Even though the pictures were interesting and the kids looked adorable, we only reached 401 people on Facebook, nowhere close to our good posts. By contrast, only the day before I posted a link to a local news article featuring a different project in the nearby dune lakes. That story reached 1145 people, more than double the story I would post on the field trip. Sure, there were differences in subject, but the main difference? An outside source had agreed – CBA was doing cool work!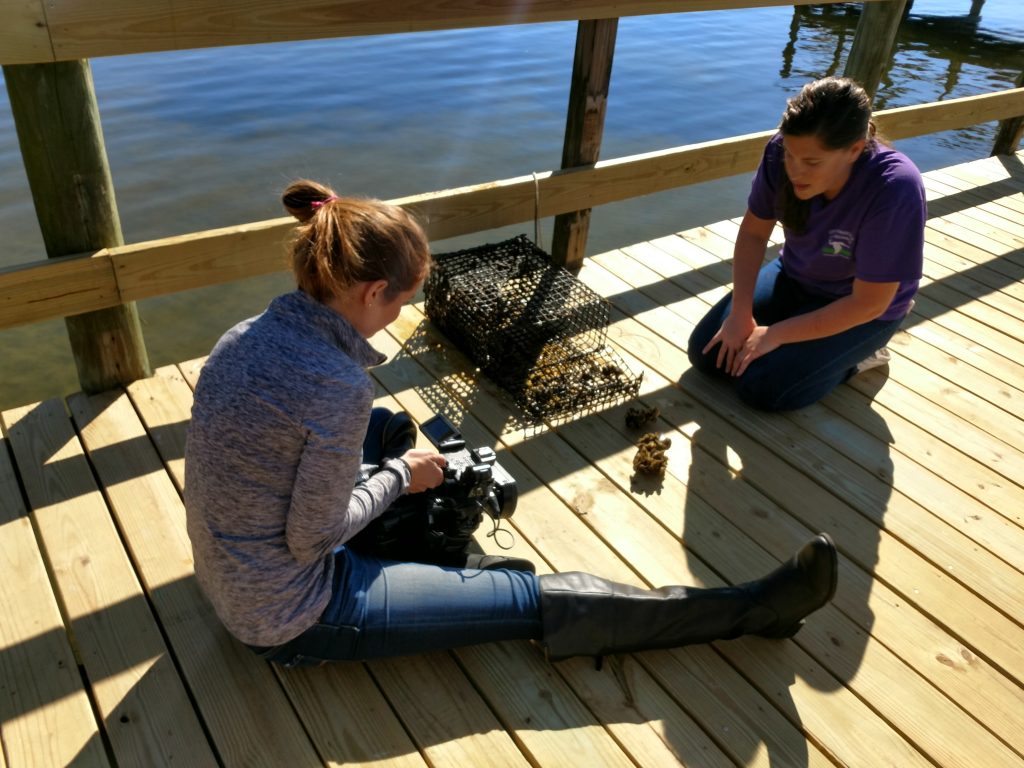 Inspiring writers to do stories on your projects and programs requires a significant amount of time. Because media authors are often working under editorial paradigms or advanced scheduling needs, flexibility is often key. If a reporter calls you up because he or she needs a story that day, it's worth the effort to bend your own schedule or your staff's schedule to make it happen.
Consider this: posting your own content is essentially self-advertisement. Michael Levine, who wrote Guerilla P.R., says in an interview with Forbes that: "Depending on how you measure and monitor, an article [is] between 10 times and 100 times more valuable than an advertisement."
The Forbes article continues: "A recent study from 2014 by Nielsen commissioned by inPowered on the role of content in the consumer decision-making process concluded that PR is almost 90% more effective than advertising."
Given the impact outside articles can make on communicating the successes of your project or your organization, cultivating relationships with local media outlets is well worth the investment. A few tips to get started:
If you don't already, start reading your local paper one or two times a week. What sections might your stories fit into? Who writes for those sections? How often do they come out?
Introduce yourself to local reporters who write on topics similar to yours. Offer a list of future story topics they might be interested in.
Make yourself available. My favorite local reporter has to turn around stories she starts in the morning by the evening news the same day. Her schedule is much more difficult to manage than mine, so I let her set the meeting times and bend over backwards to make them work for myself and my coworkers.
Enjoy the experience! Reporters are cool, and I love how they frame each piece.