The Nicholas School has inspired me to be sustainable in many different aspects of my life. I use my school water bottle, compost in the L.S.R.C., and try to shop locally. The holidays are a real test of the sustainability-minded, because lets face it, we all love gifts and wrapping paper is shiny and pretty! This year I wanted to try to make some presents, and my most imaginative present of all was one created from both recycled materials and local products: a green knitted owl. Quirky? Yes. Cute? Also yes. Easy to do? Actually no, but I have to say it was a fun experience.
I've been knitting for a long time. My grandmother taught me the art of yarn and two needles when I was still in the single digits, and my Common Application essay for college featured knitting front and center. America is going through a knitting revival and shedding its grandmotherly image as youth knitting groups and stores are popping up everywhere. Knitting seemed like the perfect way to make a few sustainable presents this year – and budget friendly too.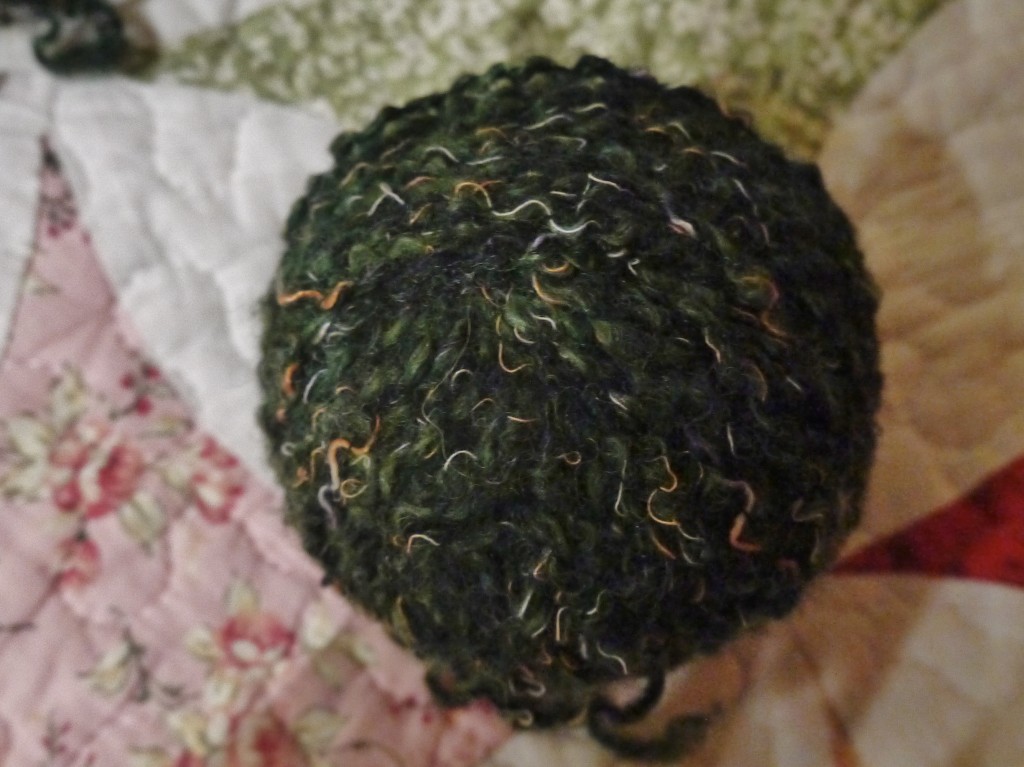 Most of my yarn knitting stash was from Michaels or AC Moore – not particularly sustainable or local. As I was thinking about the holidays, I came across a blog suggesting knitting with recycled yarn. The concept is simple: go to your local thrift store, buy a knitted sweater, unravel it and voila, new yarn for your next project. It seemed easy, but when I went out and bought a green sweater I made the mistake of buying a machine-knit version. Unlike hand-made sweaters, the machine-knit variety has seam upon seam upon seam upon seam that I had to carefully slice away before successfully unraveling the sweater. Though the yarn was pretty, unraveling was actually very difficult. Still, after I put in my hours I had a sizable ball of green, fuzzy yarn which both supported a local business (the thrift shop) and was much more sustainable than the skeins of Michaels yarn in my closet. Win, win!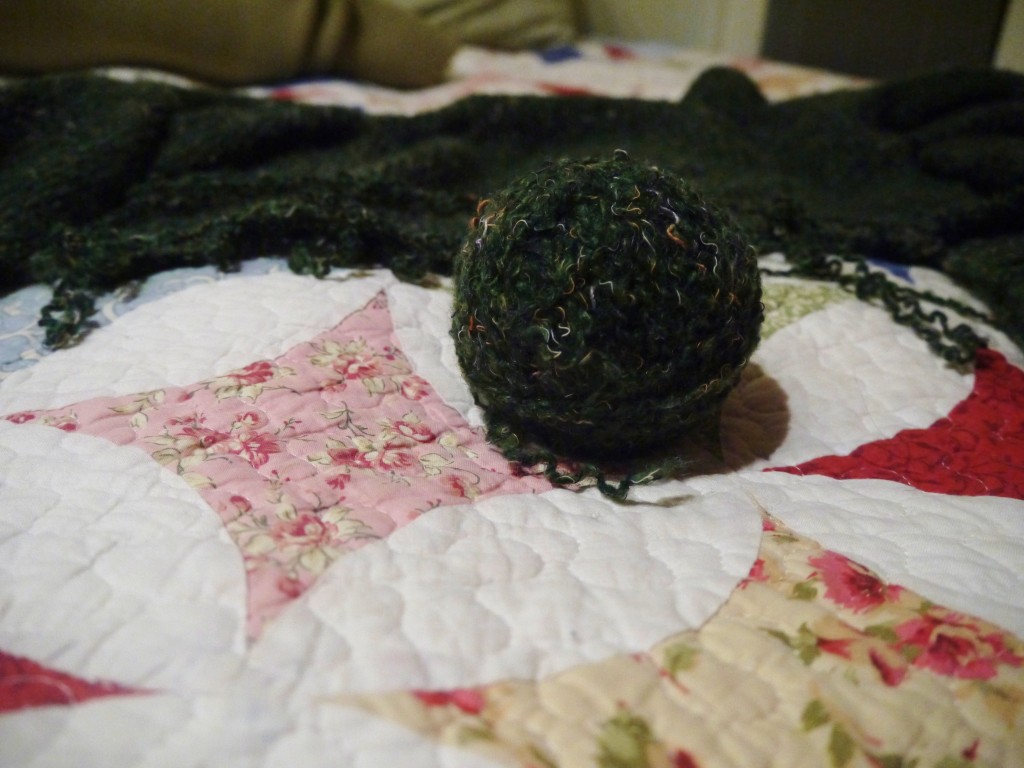 For my present, I decided to make an owl. I'm super into birds (as I'm sure my previous posts have shown), and I had concocted an owl pattern earlier in the year. An all-green owl would be rather strange looking, however, so I used beige yarn I had bought from the Durham Farmers' Market for the eyes, beak, and legs. When the owl was finished, I was quite proud of the effort that went into its creation!
Being sustainable is not always easy, but I felt better about this small gift than all the others I had wrapped  and put under the tree. It was an opportunity to think creatively not just about what I wanted to knit, but also about which products I wanted to use and how to go about obtaining them. To all you knitters or want-to-be knitters out there, give it a try!
For more information on obtaining yarn from old sweaters, check out: http://www.handspunartyarn.com/p/how-to-unravel-sweater-to-recycle-yarn.html