In addition to National Parks, National Forests, and National Monuments, the United States also boasts ten National Seashores. They are concentrated along the Atlantic Coast, which encompasses seven of the seashores, but two others are located along the Gulf of Mexico and one is found on California's Pacific Coast. I have visited three of the National Seashores (Point Reyes, Cape Hatteras, and Gulf Islands), and am privileged to pass the most recent addition on my list, Gulf Islands National Seashore, every day when I travel to my office.
The Gulf Islands National Seashore includes the coast and barrier islands in Florida and Mississippi. Eighty percent of the park is actually underwater, protecting important marine habitat. One such branch, the Okaloosa Island area, is across the street from where I work; I found my way there during my first week in Florida, marveling at the beauty of the undulating dunes and the beautiful emerald waters.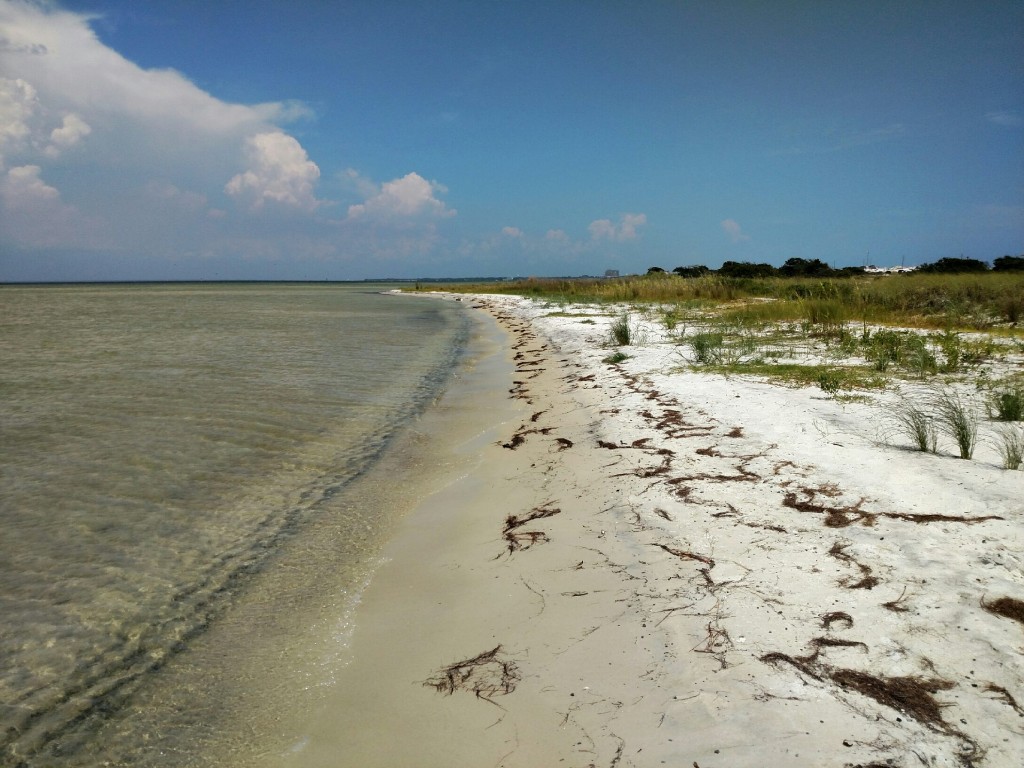 The Okaloosa Island area runs along Choctawhatchee Bay, and thus is calmer than the Gulf waves on the other side of the island. I walked along the beach with my camera, enjoying colorful wildflowers like Indian Blanket and Large Flowered Pink Marsh, the latter of which is only found in Florida and Alabama. Shorebirds abounded, and on my one walk I recorded Willets, Least Sandpipers, Short-billed Dowitchers, and Killdeer. Birds weren't the only creatures to catch my eye: an entire pod of dolphins surfaced right in front of me!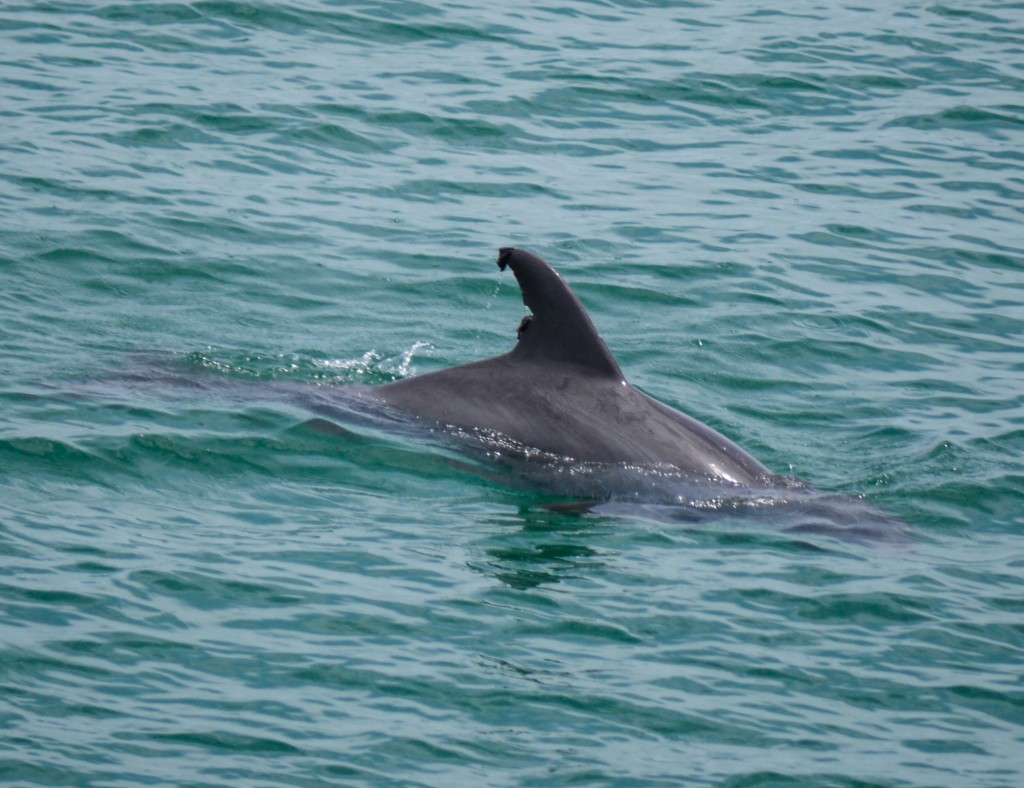 However, to fully explore the seashore I couldn't just visit one section, but decided I wanted to make pilgrimages to many of the different areas within the boundaries in order to really understand the breadth of diversity this one seashore protects.  Next up on my Gulf Islands list then was the Naval Live Oaks station. Unlike Okaloosa Island, this section of the seashore included maritime forest, and was once the United State's first ever tree farm. Live Oaks, from which this area gets its name, were critical for ship building because their tough wood was resistant to rot and water damage.
I traversed the Breckinridge Trail behind the visitor's center, enjoying the Live Oaks themselves, as well as magnolias, palmettos, and my favorite, the bright purple berries of the American Beautyberry plant. Though the water bordering the seashore was similar to Okaloosa Island (tracing the Santa Rosa Sound instead of Choctawhatchee Bay) the terrestrial vegetation was completely different.
Gulf Islands National Seashore stretches on and on. Farther along the Florida coast is the Perdido Key area, and along Mississippi the seashore includes six beautiful barrier islands. Someday I would like to visit all areas of the Gulf Islands National Seashore, as well as all ten United States seashores! As barrier islands and coastal habitat are also prime development real estate, I admire the foresight and conservation ethos of those who have protected these shoreline environments across the country.