In addition to my work for Okaloosa County on the Florida Panhandle, after graduation I decided I wanted to try out the life of a freelance nature writer as well. I wrote frequently during graduate school, not only for this blog but for others, and absolutely loved it. I felt like I was sharing my photography and writing, while contributing to the environmental movement.
So, nearly four months in, how is it going? I would describe it with one word: waiting.
There's a lot of waiting involved in freelance work, at least in the beginning. Though I have regular assignments for publications like the Maine Sportsman and 10000birds.com, landing new assignments is a marathon of researching opportunities, crafting query letters, waiting for a response, sending in manuscripts, waiting for a response, and then, if you're lucky, waiting for publication. One birding article was recently accepted for publication (yay!), but won't be printed in the magazine until August 2016. Another manuscript being considered for publication in a different birding magazine wouldn't make it out until 2017.
At first, I didn't deal with the waiting all that well. I'm an impatient person by nature, quick on the draw and quick on making things happen. But freelance doesn't materialize based on my schedule (publishers have a wealth of material to sift through, so it shouldn't be on my schedule!), and I've had to learn to let go and stop checking my email every 40 seconds – an action even more superfluous considering my phone automatically sends a notification when something new hits my inbox.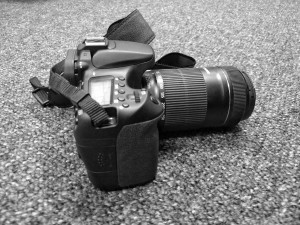 I do hope there are other Duke students and graduates considering freelance. There's nothing like seeing your work out there, even if it does take longer than you'd initially hoped. My advice is twofold: 1) Send out a lot of query letters and have multiple projects at different stages at all times. That way you won't notice if you're waiting on a specific publisher because you'll be too busy wooing others or polishing up your stories. 2) Work on the things you can control: your own material and social media. Improve your photography, take a writing course, experience new things, and don't be shy about sharing it all on Instagram or Facebook or your preferred platform. Many will consider these outlets when deciding to hire you, especially if it's for a long term assignment.
As for me, I'll try to take my own advice above and keep on writing. If just one person stops to think about a conservation story I have written, or goes outside instead of stays in, or decides to become more informed about environmental issues, then every minute of writing (and waiting) has been worth it!