Delhi is the world's 2nd most populous city. It is India's capital, and it is situated in the National Capital Region (NCR), joined by its rapidly developing neighbors Gurgaon and Faridabad.
Mangar village sits directly south of Delhi and is cradled to its east and west by Gurgaon and Faridabad. Mangar Village is in the state of Haryana and the local language is Haryanavi. It is here where Mangar Bani persists against mounting development pressure. The Bani is called Delhi's last sacred grove.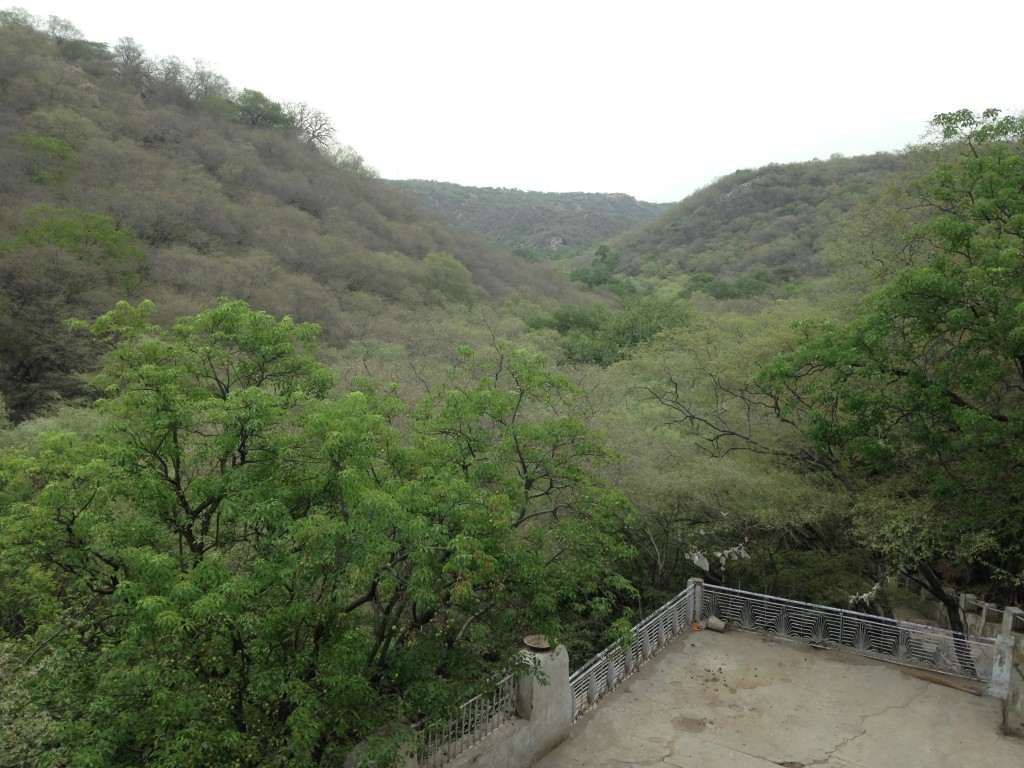 It is in this context where I have begun my study of urbanization and sacred groves.
Mangar is a small village until recently relatively disconnected from the main road to the city. Below is a look at the landscape. To the right of this picture is where most homes and the village center are located.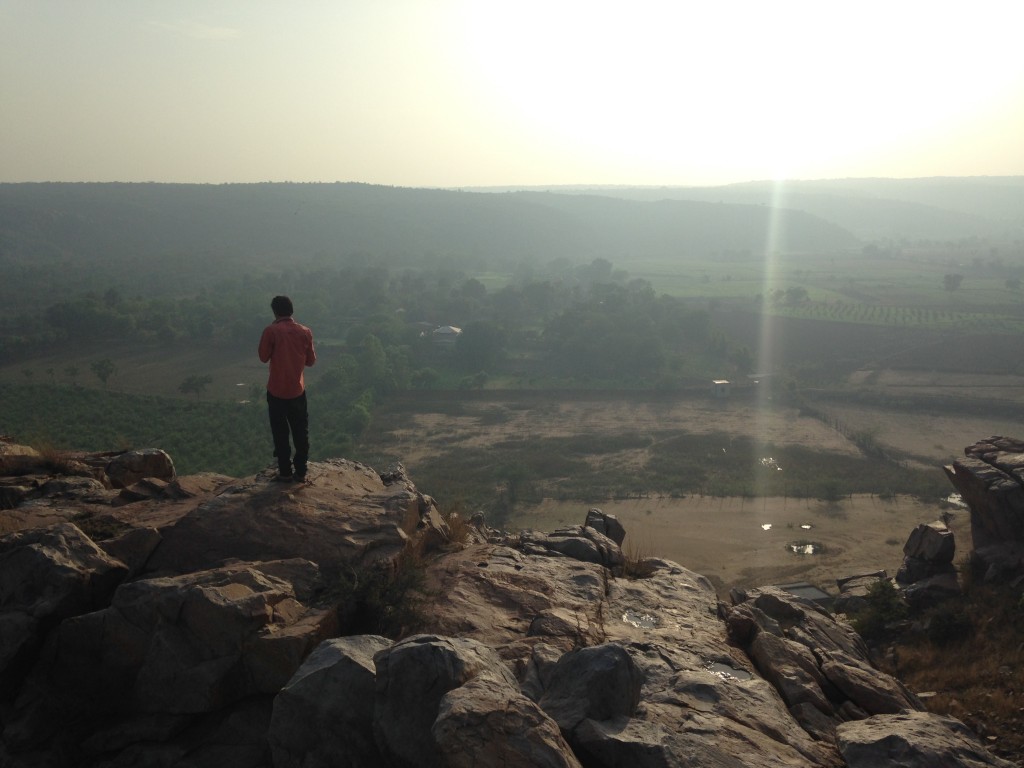 Cattle and goat husbandry are the major livelihood activities of this village and its people, primarily being the Gujjar.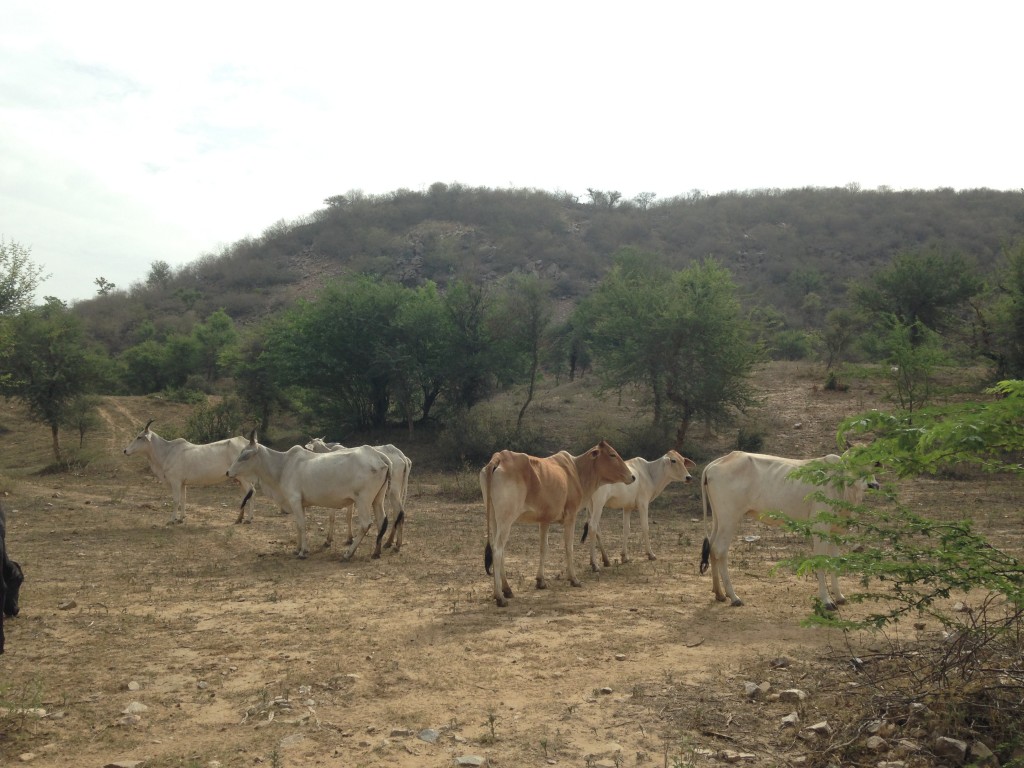 In this area the Gujjar are said to be formerly nomadic, now settled and pastoral. Obviously, many do not partake in this livelihood strategy- itself an interesting factor in terms of urbanization. New migrant labor has arrived on the scene, often in construction work. Additionally, local labor – mostly of young men – has mobilized to surrounding cities, often as cab drivers.
Whilst in Gurgaon, one can sometimes see cars with rear windows adorned with the word Gujjar, such as the one below… hard to see.
Below is a few snapshots of the Bani and the main temple therein.
On the ridge: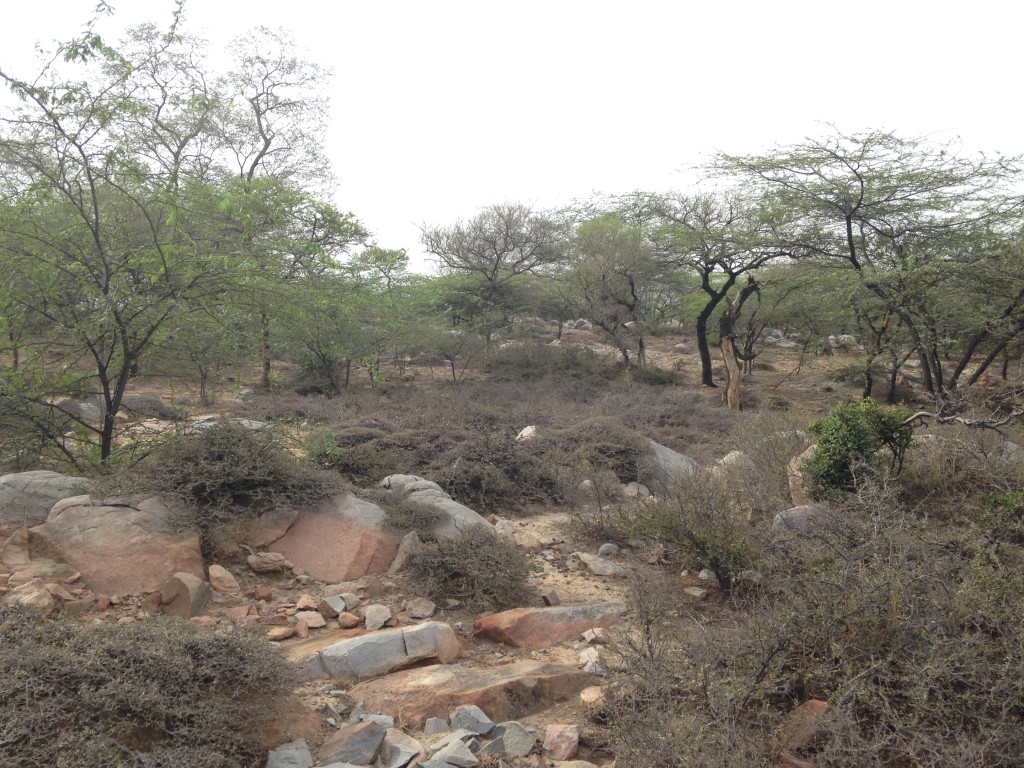 Entrance to the temple: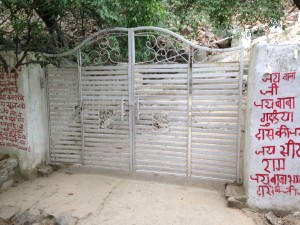 The main temple: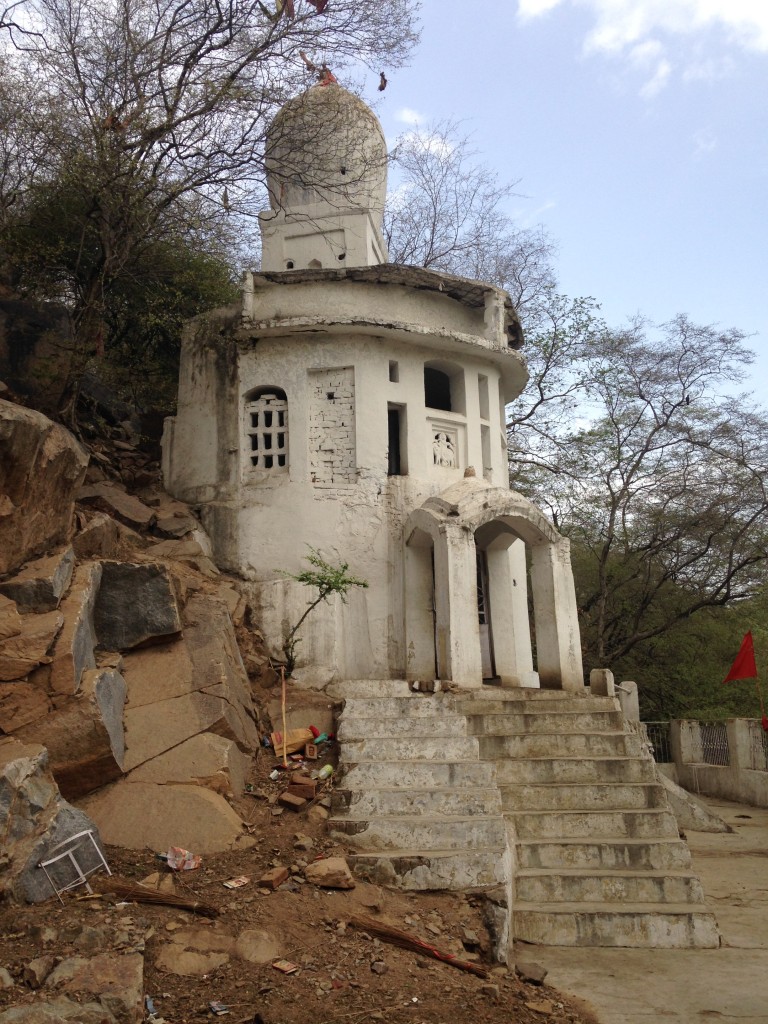 Only an introduction for now.