Coming back to school after a seven year hiatus was a shock. I'd forgotten how to study, how to cite, how to use excel–the first day of class I didn't even arrive with a notebook or pen. But after the shock wore off, I began to learn about a whole world of research methodology that I hadn't known existed. I had never known one could conduct environmental research using interviews, focus groups and personal observations. For an arithmophobe like me, this was a dream come true.
These methods allowed me to use all the skills I'd honed as a journalist in a more systematic fashion to attempt to unlock conservation mysteries. Ever since the day I learned about these so called "qualitative methods" and their applications in conservation, my world has changed for the better (thank you Professor Charlotte Clark!).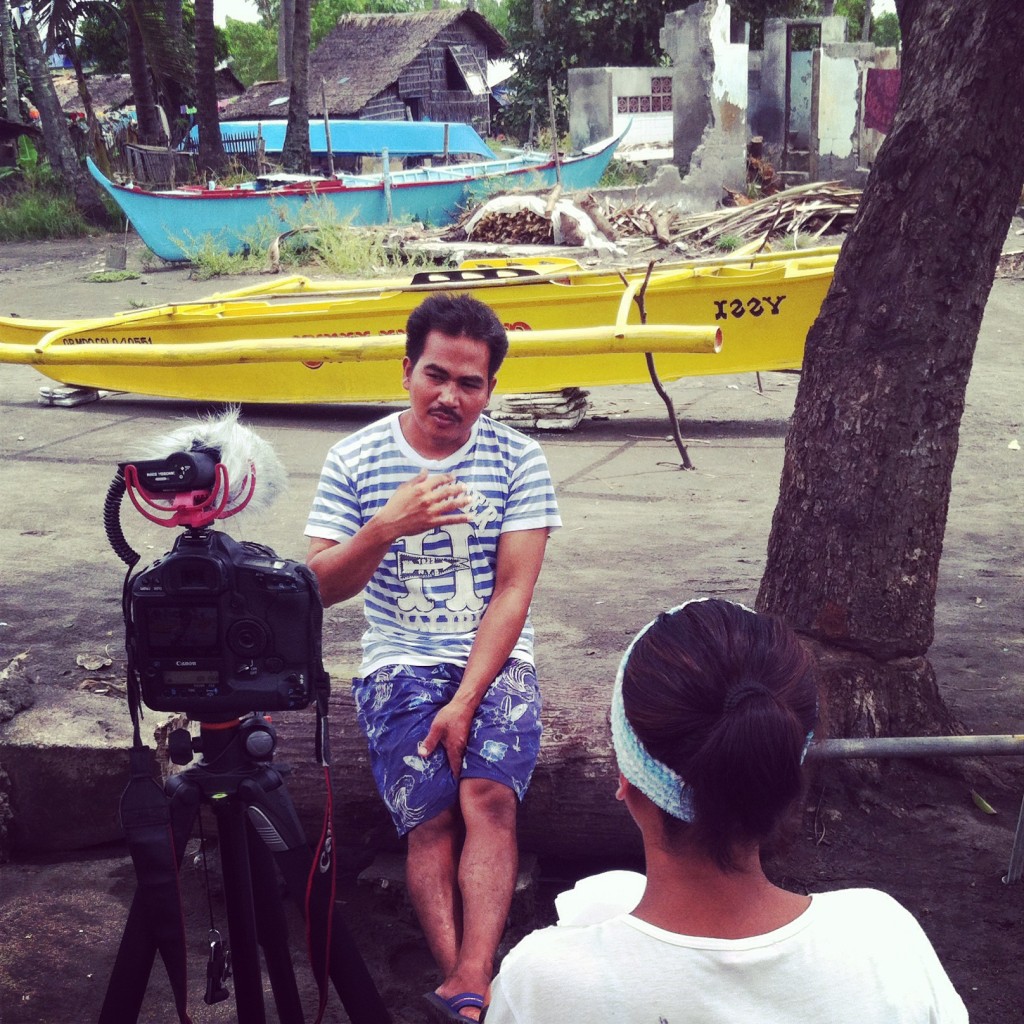 I'd found exactly what I'd been looking for–a way to engage with and understand the natural world using social science tools that allowed for nuanced interpretation and deep understanding of socio-ecological contexts. This joyous discovery was extended further when Dr. Gabe Cummings came into our Community-Based Environmental Management Course in the spring and spoke about his use of film as a participatory action research tool.
"Participatory action research tool" sounds like the domain of super heroes, but over the last few months I've learned more about this powerful method in trial-by-fire fashion through my masters project in the Philippines. Essentially, it's a form of research that encourages people normally subjected to the research (i.e. interviewees, survey respondents, etc) to engage in and help shape the research and the application of its outcomes. Projects can have varying degrees of participatory-ness (that's not a word, but let's roll with it), and since I mainly shaped my research questions in partnership with Conservation International, rather than the community members themselves, my project has a somewhat lesser degree of participatory-ness.
Before I explain my research any further, though, let's look at the
Community Voice Method in 10 simplified steps:
1) Develop central questions and interview guide/s
2) Conduct filmed interviews
3) Transcribe and, if neccessary, translate footage
4) Analyze transcriptions in a qualitative software like NVivo
5) Identify themes/topics and how they interact
6) Proportionately represent themes in film
7) Screen initial cut of film to community
8) Get feedback and conduct more interviews if necessary
9) Incorporate feedback and new footage into 2nd iteration of film
10) Screen final film to community and collectively generate plan for future action
Gabe Cummings and his wife Carla have used this process to facilitate food economy planning, growth management and land conservation in communities across North Carolina including Warren County, Down East Carteret County, Macon County and the southern Piedmont. They've also applied it internationally to sea turtle management in the Turks and Caicos. Each project's outcomes and results have varied, but all brought communities together to talk about an issue that had previously gone unaddressed or that had been stalled by conflict and tension.
As soon as Gabe's presentation was over last spring, I knew I had to incorporate this method into my masters work. And so the hunt was on to find the perfect project.