The best part of my time at the Nicholas School of the Environment was meeting fellow students. Everyone was passionate about their study areas, plus hiking, birding, herping, and improving the environment. We commiserated over difficulties in field work and statistical analyses, and celebrated awesome results or pioneering research. Since graduating over a year ago, that camaraderie is what I have missed the most.
This month, I have found that fellowship again at the Natural Resources Leadership Institute, run by the IFAS Extension at the University of Florida. Over the course of eight sessions, we travel around the state of Florida. At each site – where we stay for three days – we see a local environmental issue first-hand and learn how the stakeholders are working together (or struggling to work together) to solve it. For example, during our August meeting we toured Port Everglades and discussed the proposed port expansion, a project that has been ongoing for decades. In future sessions, we will focus on agriculture, the Florida manatee, and sea level rise, just to name a few.
While I loved the field trips and being in a classroom-discussion setting once more, it was fascinating to hear what my colleagues were doing in their everyday work lives. The 22 of us came from all sides of the environmental field, from regulators to law enforcement to nonprofit groups to local government. We could talk for hours about invasive species or monofilament recyclers or habitat mitigation, without tiring.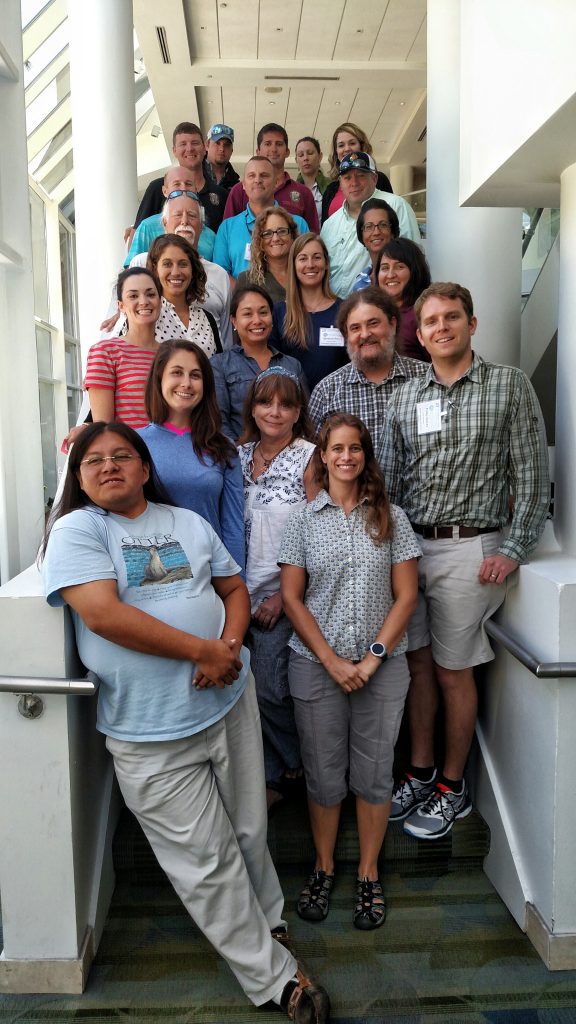 Though I'm privileged to work with an excellent supervisor and awesome consultants, I didn't realize how refreshing it was to converse again with a big group of "students," all of whom were taking time out of their busy lives to complete the fellowship program. I went back to work inspired with new both ideas and approaches to conflict, plus a bunch of new friends.
For all my fellow alumni still working in North Carolina, there is also an NRLI program near you! Check it out; trust me, you won't regret it.