I didn't know what to expect when I signed up for Duke's Marine Planning Advancement Training class. As someone who deals with marine resources on a daily basis, I relished the opportunity to "get back to the classroom" and learn additional skills. Only, this would be an online classroom.
I have taken online classes before in ecology, economics, and calculus, so I thought I knew the drill. Students would do work independently, submitting assignments and taking exams, with little or no interaction with either the professor or other students.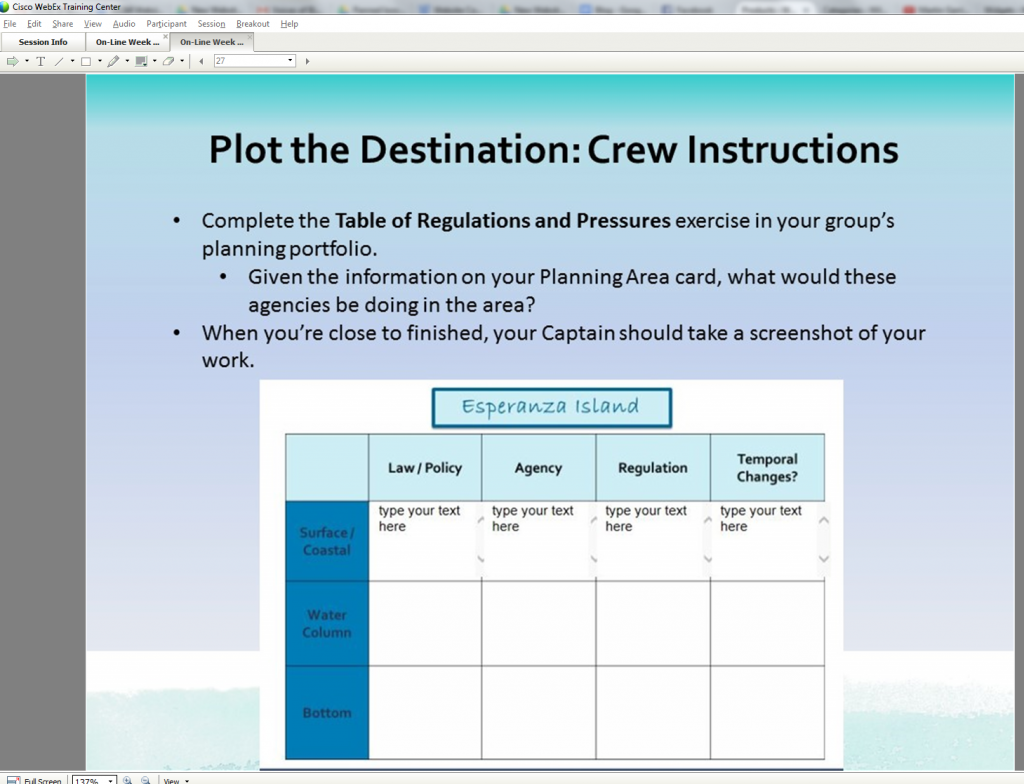 It turns out, I was way wrong!
Our Marine Planning class meets once a week in the early evening, participants logging in from all over the United States and all over the world. Like a traditional classroom, we do readings and work ahead of time, and then the instructors begin each session with a lecture overview. And then, something amazing happens.
With a push of a button, the instructors whoosh us away (metaphorically) to different groups, where we go through assigned tasks only with our assigned group members. With some added awkwardness created by not being able to see each other, we act just like a regular small group meeting in person. When we finish, we come back as a whole group to report on our progress.
Expecting the online class to be comprised of solo work, instead I found an interactive, dynamic group of professionals who shared real world experience with each other in real time. Instead of boring tests and quizzes, I completed creative assignments and reflections on my job. Far from dreading each session, I looked forward to our meetings on Tuesday evenings.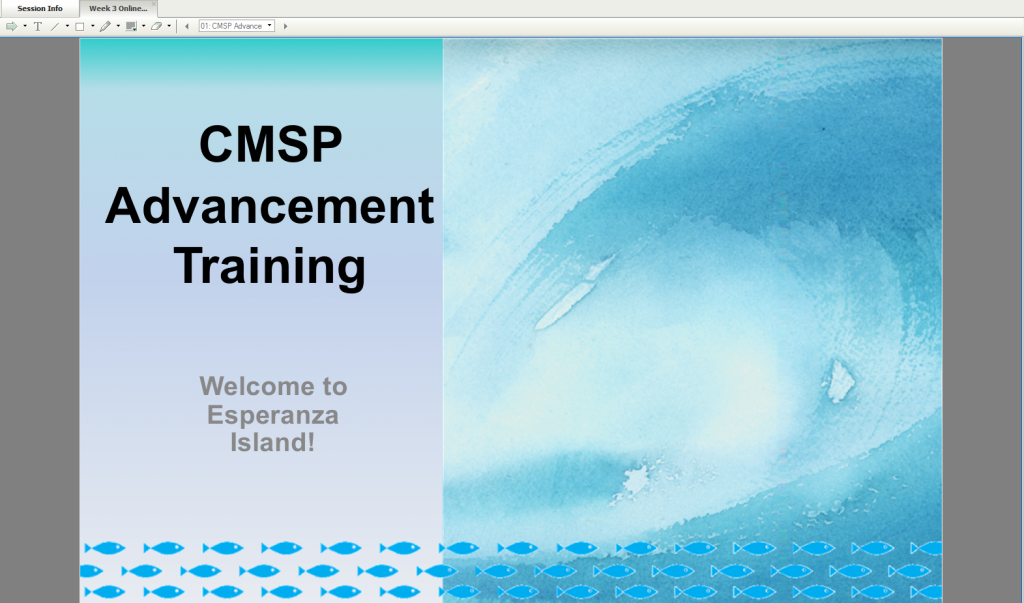 I'm about halfway through Marine Planning, and it has already opened my eyes to the opportunities of using conference and webinar technology to create engaging lesson plans for students who may be spread out geographically, but are focused on the same tasks and subject areas. I will definitely be looking for future online learning opportunities!