At the Nicholas School, every class offers a golden opportunity: it may be listening to lectures from leaders in the field or taking on a project with an important client or learning about cutting-edge environmental research. The Big Cats Initiative (BCI), led by Doris Duke professor of conservation ecology Stuart Pimm, is one of the few classes to offer all three.
No wonder my semester with BCI last fall was so unforgettable.
You want leaders in the field? Professor Pimm has published over 270 articles and four books on species conservation, including one titled "The World According to Pimm." You want important clients? The Duke chapter of BCI is a subsidiary of the "big" BCI at National Geographic, which supports scientists and conservationists working to save big cats all over the world.
But it's the cutting-edge research at the Duke chapter of BCI that impressed me the most. I got a semester-long peek into the history of truly groundbreaking studies on big cat populations that have been made possible by a large handful of Duke students.
To learn more, I sat down with Andrew Jacobson, the man at the center of so much that BCI has undertaken in the last seven years. The story is a bit long for a single blog, so this will be the first of three entries diving into three seminal papers that BCI has published.
Here is part 1: the lion paper.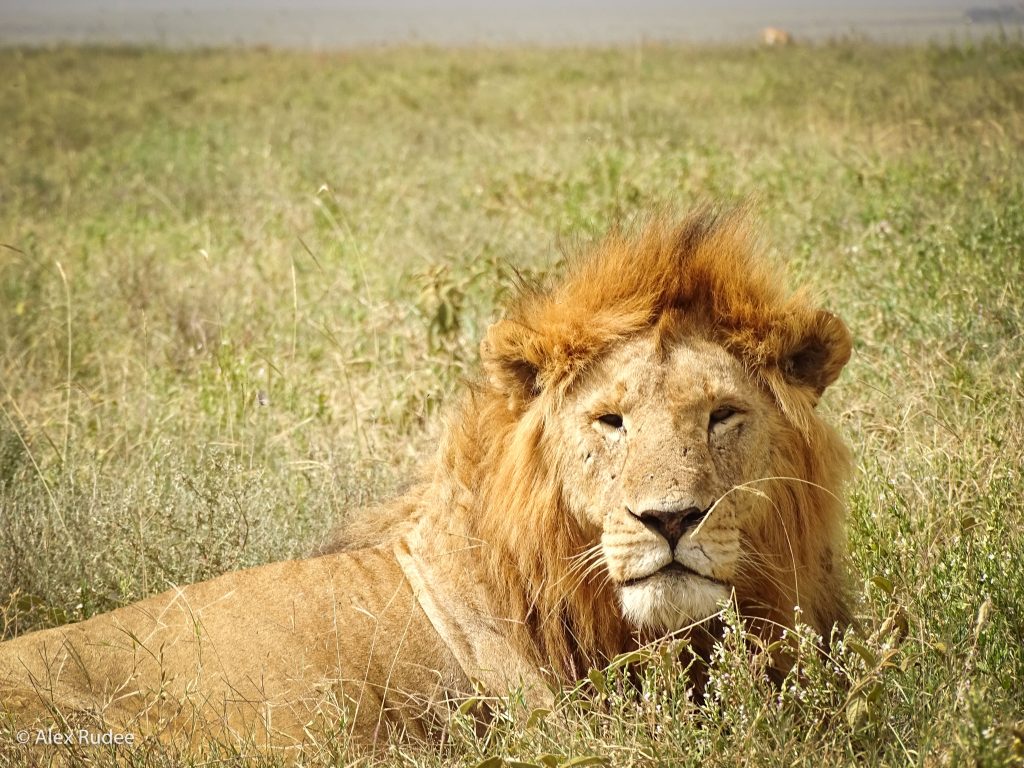 ---
Andrew is currently wrapping up his Ph.D. with University College London, where he's focused his research on big carnivores in East Africa. But back in 2010, as a fresh graduate from the Nicholas School, Andrew took on coordinating duties for the newly-formed Duke chapter of BCI.
When classes started that fall, 15-20 students with a passion for big cats assembled to learn what BCI was all about. And Andrew put them to work – for the entire semester, and the next one too – sitting in the computer lab, drawing GIS polygons on top of land cover maps of West Africa, from Senegal to South Sudan.
The manual work was taxing on the students, and Andrew admits that it was tedious for him to personally review every map his students sent in. But he kept them at it because saving lions in West Africa depended on knowing exactly what kind of land use occupied every square meter of the region.
The painstaking outlining of farms and villages in GIS was really a way to refine the existing outdated range maps for the lion – subtracting out developed areas so that conservation efforts could more precisely focus on land that was still wild.
The next step for the BCI team was to figure out where lions actually lived. To do this, they borrowed park survey data that had been collected by Philipp Henschel of Panthera. By matching the survey data to land cover maps, BCI pinpointed exactly where the lions were on the ground.
In "The size of savanna Africa: a lion's view," Andrew and his team, including lead author and Nicholas School alum Jason Riggio, published their findings: some 32,000 lions now roam the African savannas, down from 100,000 fifty years earlier, and they survive in just 15% of their historic range. Half of the current population lives in a single country, Tanzania. But West Africa, with its dense human population and scarce protected areas, only has 500 lions left – less than a third the number found in the last published study.
---
The impact of their study reached further than Andrew or anyone at BCI could have imagined. In 2015, the U.S. Fish and Wildlife Service cited the paper in support of its decision to list the subspecies of lion found in West Africa as endangered under the Endangered Species Act. The listing bans the import of lion trophies into the US. (The subspecies found in East and Southern Africa was also listed as threatened.)
Listening to the story from Andrew, it gave me hope to hear that a bunch of Nicholas School Master's students sitting in the computer lab had convinced the U.S. federal government to do its part to protect lions.
And after a semester of hearing about all the ways that BCI is helping conservationists in Africa do their work better, it gives me hope that the lions have a fighting chance to keep their place in the African savanna for generations to come.