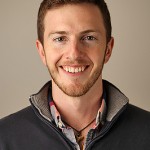 Ian is an avid diver, birder, herper (catcher of reptiles & amphibians), hiker, and adventurer. He is a second year in the Masters of Environmental Management (MEM) program studying Ecosystem Science and Conservation with particular interest in tropical systems. Ian is passionate about communicating messages of science and conservation through photography and videography especially underwater. To this end he, along with the blogging team's own Shannon Switzer and a team of enthusiasts, started the student organization called Stories for Nature and People, otherwise known as "SNAP".
Ian grew up in a life divided between the different worlds of Northern California and Western Nigeria. This odd combination combined with insect, fish, and frog collecting inspired a lifelong passion for exploring wild places. Childhood enthusiasm coupled with witnessing of environmental destruction burgeoned into a fascination with Ecology linked to a commitment to Conservation.  His research and photography have not only pulled him to far flung corners of the globe from Indonesia to Namibia but pushed him to look closer at the natural world close to home.
Ian's blog will range from his research on rodents in Gabon, to photography in the Duke forests, to exploring the oceans of North Carolina, California, Fiji, and more.