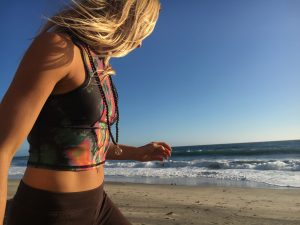 I've been watching the Standing Rock protest closely over the past few months.
For those of you who are unfamiliar with the protest, conflict arose last year after the US Army Corps of Engineers failed to consult affected Native American tribes before issuing a construction permit to Energy Transfer Partners, L.P. approving the energy company to move forward with the creation of the Dakota Access Pipeline. The Dakota Access Pipeline is a projected 1,172 mile-long oil pipeline designed to carry crude oil from North Dakota to southern Illinois. Assuming that the pipeline is constructed along the proposed route, the Dakota Access Pipeline will snake through and disturb several sacred Native American sites and cross the Missouri River twice (along with hundreds of other waterways, including the Mississippi River).
The Army Corps of Engineers' decision to approve the project drew concern from the Environmental Protection Agency, the US Department of the Interior, and the American Council on Historical Preservation. The project outraged the Standing Rock Sioux tribe in North Dakota (who depend on the Missouri River for their drinking water), and citizens around the country. Should the pipeline burst, thousands of people stand to lose access to clean drinking water.
In response to the pipeline project, the Standing Rock Sioux tribe formed a protest encampment named the "Sacred Stone Camp". What began as seven teepees seated along the Cannon Ball River, has now swelled to several protest camps housing thousands of people from around the world. Since April of 2016, people have begun arriving en masse to peacefully and prayerfully voice their concerns about the pipeline's impact on the nation's drinking water supplies, and to stand against the defilement of First Nation tribes' sacred lands. It is activism in its most powerful form.
The night before Thanksgiving, I gathered friends and family at my house for a night of solidarity with the protesters (or water protectors, as they ask to be called). We lit candles and strung prayer flags. We wrote action letters to the Morton County Sheriff Department, the Army Corps of Engineers, the executives of Energy Transfer Partners, L.P., and those banks funding the pipeline construction (such as Wells Fargo). We donated money to the Sacred Stone Camp, packaged up winter clothes to donate to water protectors, and wrote thank you notes for all those braving the harsh North Dakota winter out of a steely determination to protect this land. We divested our money from banks supporting the pipeline. We connected over the fire burning slowly in the fireplace, bound by outrage over the most recent clash between protesters and law enforcement (when police fired rubber bullets, tear gas, and a water cannon at peaceful protesters in sub-zero degree temperatures), and talked about our hopes for a better country, and a better future.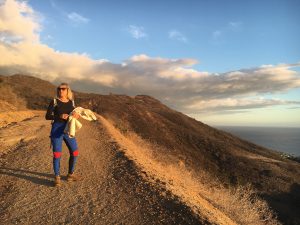 In my mind, we stand at the precipice of something monumental. For the first time in a long while, we have a Republican president, and a Republican controlled Congress. A climate change skeptic (Myron Ebell). is leading the EPA transition. Ebell has argued for opening up more federal land to oil and gas exploration, logging, and coal mining. Trump has threatened to pull the United States out of the Paris climate agreement, expand fossil fuel energy extraction, and kill the Clean Power Plan.
And yet, I have not given up on this country, nor on this planet (one that, contrary to the beliefs of some of our top political figures, is indeed in danger of an environmental catastrophe within the next four years following incredible increases in average temperature across the globe).
I have not given up because I still believe in the grit of everyday American people like those at Standing Rock. I have not given up because of people like those camping in the North Dakota prairie singing prayers, and lighting sage, and demanding that we as a people stand up for each other and for the Earth that we so dearly depend on.
There's a quote by Yoda in Star Wars: "You do or do not. There is no try".
I believe that the qualities that it takes to become an effective environmentalist and a leader have perhaps never been more important than they are now. In this hour, be it environmental battles or human rights crusades, taking care of the poor or protecting this Earth, we need people to who are absolutely unwilling to fail in what they are called to do. We need people who recognize that we are balancing on a tipping point. On one side, we face the beginning of environmental devastation on a massive scale, warfare, and the continued espousal of fear among the world's populations. On the other side, we stare into the hope of renewal, sacrifice, unity, transformation, and love. The world depends on all of us standing up and pulling back from the brink. And it takes vision.
We need people who are willing to become the change. To speak up. We need to become these people. And we must draw, for the first time in a long while, on the power of everyday people to make a difference, on the power of individuals standing together for something much greater than themselves. With commitment follows providence. And this just might be our greatest test.
For those of you interested in learning more about the Standing Rock protest, feel free to watch these videos and check out the Sacred Stone Camp Website:
https://instagram.com/p/BNGCMZkl66c/
https://www.democracynow.org/2016/9/21/watch_is_this_america_co_founder
For donations, you may donate directly to the Sacred Stone Camp:
https://www.gofundme.com/sacredstonecamp
or to their legal fund:
https://fundrazr.com/d19fAf?ref=sh_25rPQa
To write action letters, calling for the rerouting of the Dakota Access Pipeline (or demanding its cessation entirely), please address the following parties:
Lee Hanse Executive
Vice President Energy Transfer Partners, L.P.
800 E Sonterra Blvd #400
San Antonio, Texas 78258
Telephone: (210) 403-6455Lee.
Hanse@energytransfer.com _
Glenn Emery
Vice President Energy Transfer Partners, L.P.
800 E Sonterra Blvd#400
San Antonio, Texas 78258
Telephone: (210) 403-6762
Glenn.Emery@energytransfer.com _
Michael (Cliff) Waters
Lead Analyst Energy Transfer Partners, L.P.
1300 Main St. Houston, Texas 77002
Telephone: (713) 989-2404
Michael.Waters@energytransfer.com
The White House
1600 Pennsylvania Ave NW
Washington, DC 20500
Army Corps of Engineers
1513 South 12th Street
Bismark, North Dakota 58504
701-255-0015
To demand that peaceful protesters be treated with respect and met with nonviolence, please contact the Morton County Sheriff Department:
Morton County Sheriff:
Kyle Kirchmeier
205 1st Ave. NW
Mandan, ND 58554
Thank you in advance for your support!