Last week in my Environmental Issues and the Documentary Arts class we watched a video called The Story of Cosmetics. It starts by taking a look at everyday cosmetics and the slew of chemicals they contain. While some of these chemicals are harmless, many of those impossible-to-pronounce ingredients can actually do damage over time, causing changes to your body's hormones, nerves, and other cells.
Uh, hold up. Is there really that much harmful stuff in all the lotions, creams, soaps, deodorants, etc. that I use every day? I decided to find out.
The Environmental Working Group maintains a site for consumers called Skin Deep that is a database of health and beauty products. For each product it lists the ingredients and each ingredient's potential harms based on scientific studies and current use restrictions. Each ingredient and product is given a score from 0 to 10 based on its toxicity, and designated low (0-2), moderate (3-6), or high (7-10) hazard.
So let's see what's in the products I use every day. I won't list all the ingredients, just ingredients that are considered high or moderate hazard, with their scores in parentheses. The product names are links to the their Skin Deep profiles.
Product: Method Pure Naked Moisturizing Body Wash, Magnolia with Aloe Vera 
Hazardous ingredients: Fragrance (8). Cocamidopropyl betaine (4). Glyceryl caprylate/caprate (4).
Overall score: 5
Notes: "Fragrance" is rated as high hazard because it can mean anything, and often means a lot of things mixed together that include phthalates, which have been linked to allergies, dermatitis, respiratory distress, and potential reproductive effects.  My Method body wash explicitly states on the back that it is made "without any dirty stuff, like parabens, phthalates or EDTA." This leads me to hope that "Fragrance" in this case is not a great cause for concern in this particular product.
Product: Organix Hydrating Macadamia Oil Shampoo
Hazardous ingredients: Fragrance (8), Cocamide Dea (7), DMDM Hydantoin (Formaldehyde Releaser) (7), Cocamidopropyl betaine (4), Laureth-4 (3), Peg-23M (3), FD&C Yellow 5 (3), Dimethicone (3), Laureth-23 (3), Cetrimonium Chloride (3), FD&C Blue 1 (3).
Overall score: 4
Notes: I tend to buy things based on the packaging, and I like things that have that green "look." That worked out okay for me with the Method body wash, but not so much here. That's a lot of ingredients that have some level of harm. Granted, most of them have a score less than 5, so the overall score is still fairly low. However, this product doesn't say anything about not containing phthalates, so their "fragrance" most likely does include phthalates.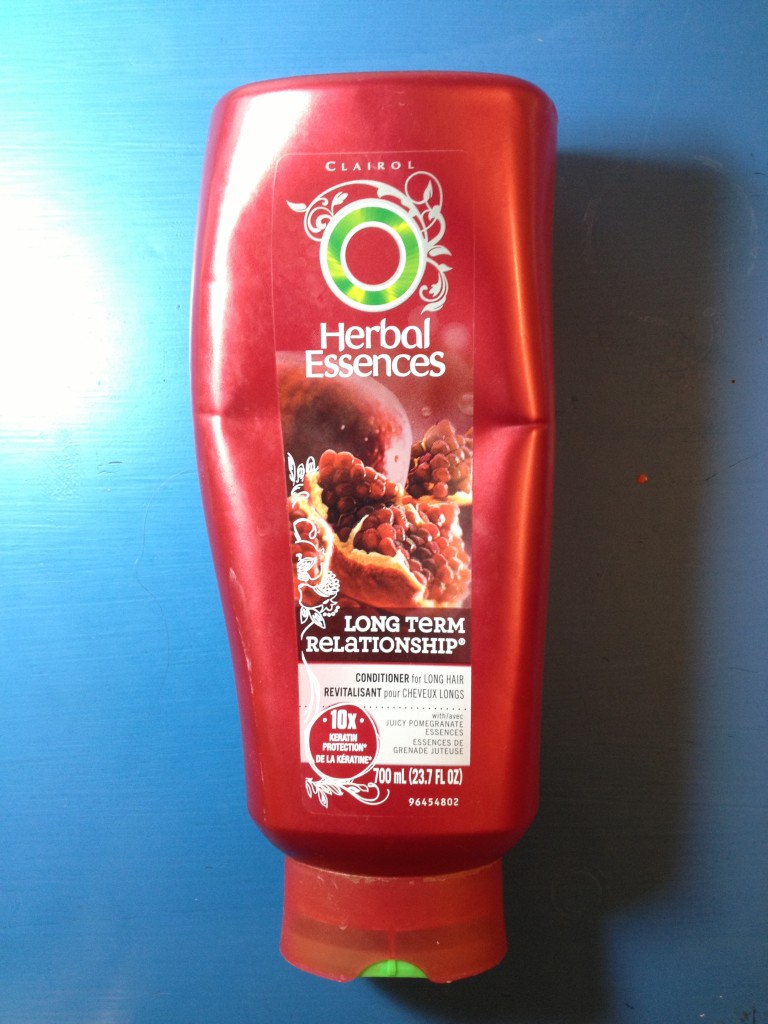 Product: Herbal Essences Conditioner, Long-Term Relationship
Hazardous ingredients: Fragrance (8). Methylisothiazolinone (5). Benzyl alcohol (5). Methylchloroisothiazolinone (5). Behentrimonium chloride (3). Sodium hydroxide (3).
Overall score: 4
Notes: I won't even pretend that I bought this trying to be eco-friendly; I just like the way it smells and how it makes my hair feel super soft. Probably something without toxins in it could meet those criteria too though, don't you think?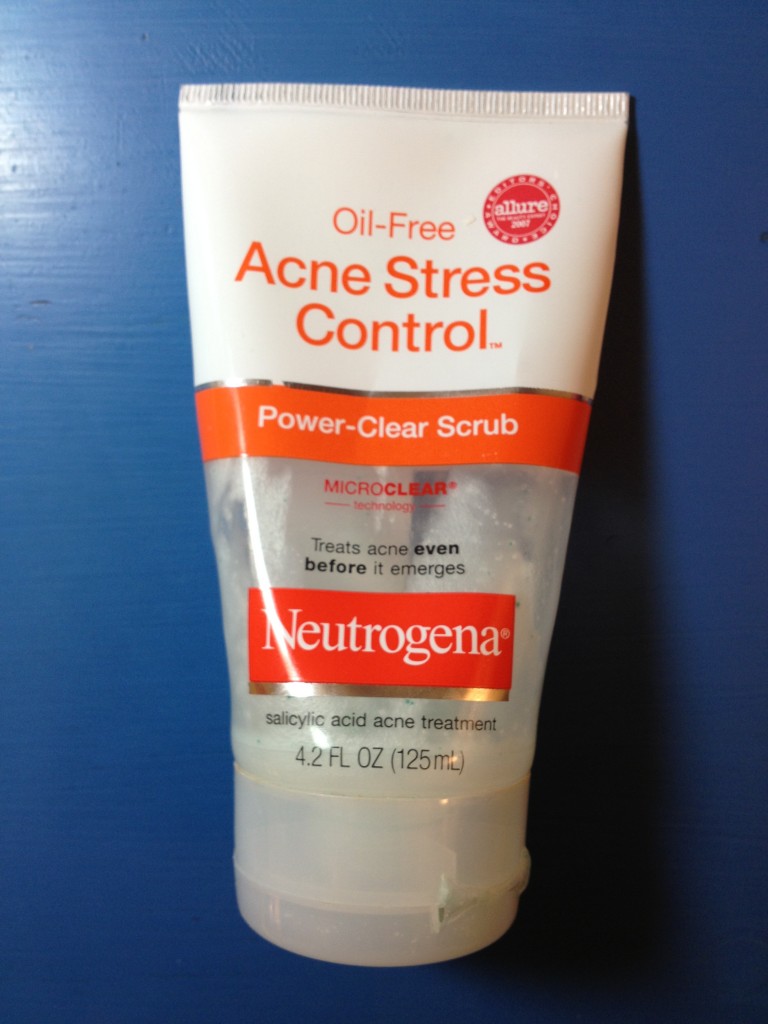 Product: Neutrogena Oil-Free Acne Stress Control Power-Clear Scrub
Hazardous ingredients: Fragrance (8), Cetyl lactate (4), Benzalkonium chloride (4), Salicylic acid (4), Glycolic acid (4), Polysorbate-60 (3), Steareth-21 (3), Sodium hydroxide (3).
Overall score: 5
Notes: Why am I putting this on my face every day?
Product: Dial All Day Freshness Bar Soap, Spring Water
Hazardous ingredients: Fragrance (8), Talc (3), Peg-6 methyl ether (3), Triclocarban (3)
Overall score: 3
Notes: My lowest rating yet! The triclocarban concerns me though; this is what makes the soap antibacterial, and it likely affects the hormonal and thyroid systems.
Product: Dial Antibacterial Hand Soap with Moisturizer, Spring Water
Hazardous ingredients: Fragrance (8), DMDM Hydantoin (Formaldehyde Releaser) (7), Cocamidopropyl betaine (4), PEG-120 methyl glucose dioleate (3), PEG-18 Glyceryl oleate/cocoate (3), tocopheryl acetate (3), sodium laureth sulfate (3), polyquaternium-7 (3), propylene glycol (3).
Overall score: 5*
Note: *Skin Deep doesn't have data on the Spring Water scent, so I used data on the White Tea & Vitamin E scent instead. My question is, does it really take that much stuff to get my hands clean?
Product: Alba Botanica Clear Enzyme Deodorant Stick, Tea Tree
Hazardous ingredients: Fragrance (8), Limonene (6), Steareth-100 (3)
Overall score: 4
Notes: I definitely picked this deodorant for its "green" and "natural" look. It says it doesn't contain preservatives, parabens, propylene glycol, or aluminum. Nothing about phthalates though. Limonene is included in the European Commission's "List of Substances Which Cosmetic Products Must Not Contain Except Subject to the Restrictions Laid Down" here.
Product: Crest Complete Multi-Benefit Toothpaste, Whitening Plus Scope, Minty Fresh Stripe
Hazardous ingredients: Sodium flouride (active ingredient) (5), Flavor (4), Polysorbate-80 (3), sodium benzoate (3), sodium hydroxide (3), benzoic acid(3).
Overall score: 3
Notes: I recycled the packaging for this long ago, so I couldn't check to see if it actually says "Flavor" on the box, but I guess if something can contain "Fragrance" it can contain "Flavor." I had thought sodium flouride was a generally good thing, and I think it is, but Skin Deep references research showing "limited evidence of developmental toxicity" and "limited evidence of musculoskeletal toxicity" for it here.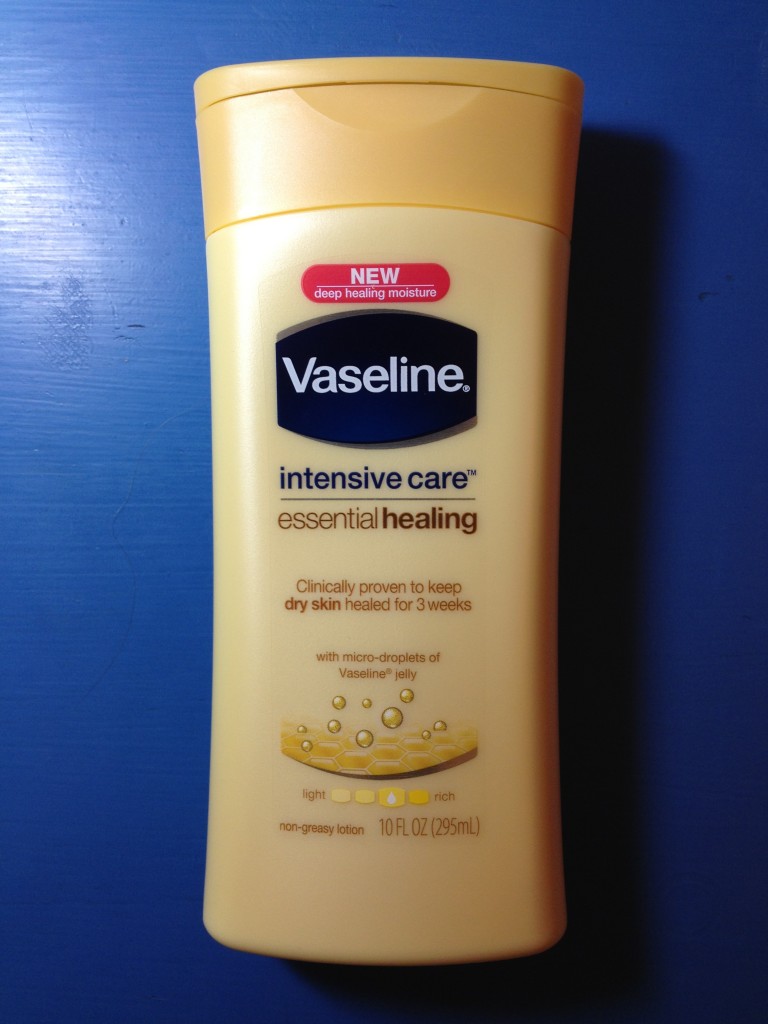 Product: Vaseline Intensive Care Essential Healing
Hazardous ingredients: Fragrance (8), propylparaben (7), petrolatum (4), methylparaben (4), phenoxyethanol (4), dimethicone (3)
Overall score: 6*
Notes: *The Essential Healing lotion wasn't listed, so I used the rating of the Total Moisture lotion instead, and listed only ingredients that are in both. This product is the most concerning to me so far because of the propylparaben. Skin Deep references research showing "strong evidence" for it being an endocrine disruptor, meaning that it messes with your hormones. Why would I want my lotion doing that?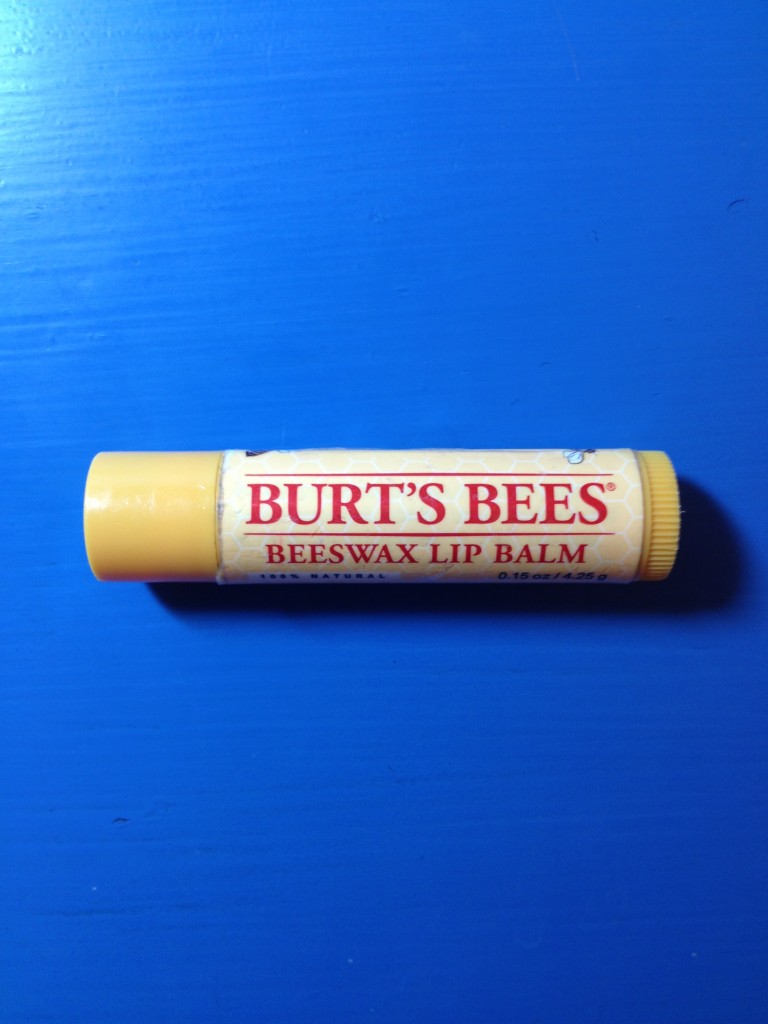 Product: Burt's Bees Beeswax Lip Balm
Hazardous ingredients: None
Overall score: 1
Notes: Finally! I have one single product whose ingredients are all deemed "low hazard." This is probably the one product I listed that I'm not considering replacing.
So, what's the takeaway? The average overall score of my products was 4. That's pretty good, right? Well, it might be, if toxicity worked like that. But toxins don't average out in my body. They accumulate. Maybe if I was only using one of these products occasionally, there wouldn't be anything to worry about. But I'm using all of them, every day.
Long-term exposure at low doses of many of these chemicals is still not well understood, but I'm going to go out on a limb and argue that even if we're not slowly poisoning ourselves (which I think we are), we're not doing ourselves any good.
Since first looking into this I've made a few changes, and I plan to make a lot more. I replaced my Vaseline lotion with Shea Moisture lotion and my Dial bar soap with a bar soap whose ingredients I can all pronounce. I downloaded the Skin Deep app so I can scan the barcodes of products I'm browsing at Target. I'm looking into the "no-poo" method of hair care, which avoids the potential dangers of shampoos and conditioners altogether.
Most of all, I am trying to become more aware — not just of what's in the products I use, but also under what conditions those products were made and what effect they will have on the environment when I'm done with them.
Links to more information below:
Story of Stuff Project: http://storyofstuff.org/
Story of Cosmetics video: http://storyofstuff.org/movies/story-of-cosmetics/
Environmental Working Group Skin Deep Database: http://www.ewg.org/skindeep/
Campaign for Safe Cosmetics: http://safecosmetics.org/section.php?id=33