We met in 2009.
My life was in limbo but exciting things were happening. I had just completed a 6-month internship at a weekly newspaper in Santa Barbara and returned from the Yucatan Peninsula in Mexico assisting a now quite successful underwater photographer, Thomas Peschack, through an expedition with the International League of Conservation Photographers.
This had been a fun trip on which I'd met several young photographers who had received Young Explorer Grants from National Geographic, an organization, like many, I had salivated over for years. However, it also became clear during the expedition that I needed a high-powered machine to keep improving my photography and approach it in a more professional way. So after one failed attempt in which I was bamboozled out of $1,000 by an evil and cowardly villain hiding behind a mask of pixels on eBay, never receiving the Macbook Pro I was promised, and after saving up money again, I purchased my shiny new (well, refurbished) silver steed, and this time no villain stood in our way.
It was with that computer that I found my way forward out of the land of limbo. Together we conquered a Young Explorer Grant documenting the health of the watershed in San Diego County and how it impacts the health of the coastline and those who enjoy it. We traveled around the U.S. twice on assignments for Nat Geo Traveler, my only companion on the 5-week expeditions which were often lonely and always exhausting, a trusty side-kick helping me write the daily required blogs and edit the accompanying images. We wrote 185,234 words of The Big Stuck, a creative non-fiction eco-travel memoir that is still a work in progress. We tackled Masters and PhD program applications, and then my entire academic career at Duke.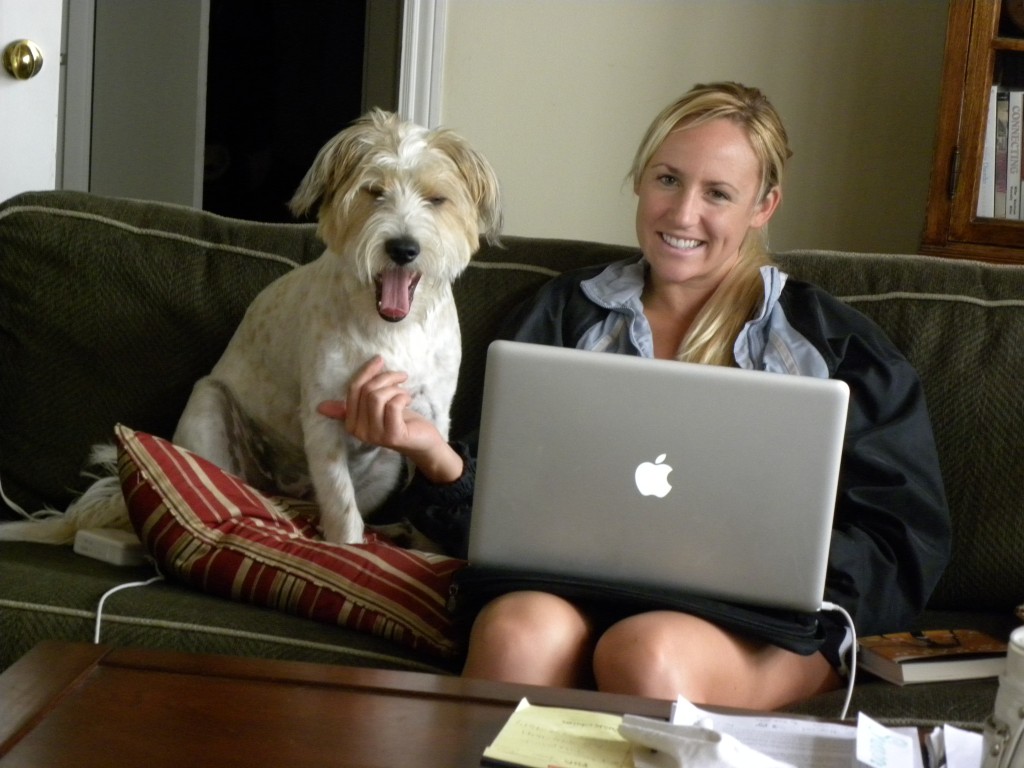 Surviving my time at Duke was no small feat, from typing up the constitution for Duke SNAP (Stories for Nature and People), to traveling with me twice to the Philippines, powering through coding marathons in NVivo, producing a 40-minute research film, hustling through countless final papers and then THE final paper–the masters project report. And, in one last valiant effort, he moved with me from Durham, North Carolina, back to San Diego, California, then up to the Bay Area, and after carrying me through one more nasty round of economics and the first quarter of my PhD, the silver steed with an epic heart, finally bit the dust. With a battery that couldn't hold a charge, and his hard drive having already been replaced once, the new brain short-circuited, and it was time to say goodbye. But it didn't feel right to let him go without a parting ode in memory of all his service.
Writing this, I realize I'd never named my dear friend. I think his successor needs one.
Perhaps, Junior.
Junior has big shoes to fill and a lot to learn. However, I am already appreciating his nimble and spritely attitude. So, thank you, and I will miss you, dear friend, as I send you on to your new life (via the campus computer recycling program). I hope you find peace and happiness in whatever reincarnated form awaits!