As usual, my next blog post will be on Tuesday, October 10, but meanwhile…..
The book I wrote as a result of receipt of the International Ecology Institute (IEI) prize in terrestrial ecology has now been published and is available at: https://www.nhbs.com/browse/search?q=translational+ecology
ISBN-13: 97839467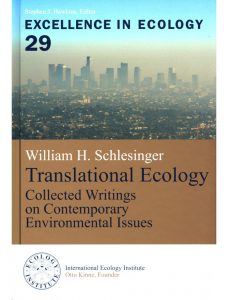 29297
It is an anthology of my blogs, op-eds, radio scripts, editorials and a few public lectures during the past few years.
Enjoy.