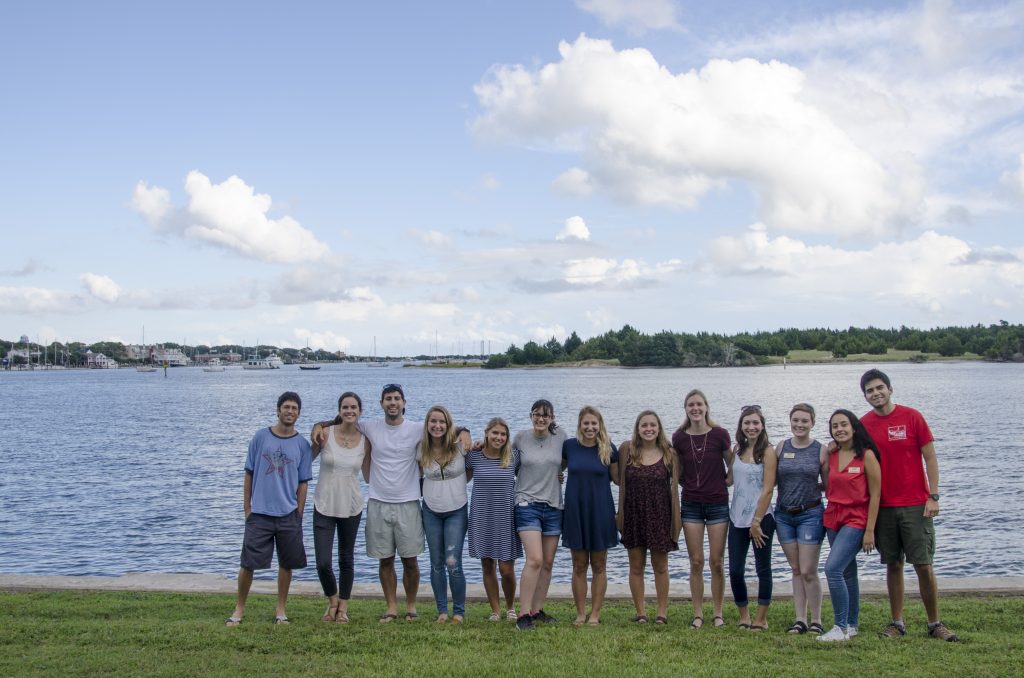 Hi everyone. I'm Jackie and I can't wait to begin blogging for all of you!
I'm a first-year Master of Environmental Management candidate studying coastal environmental management at the Nicholas School. Prior to my arrival at Duke, I studied biology and film and media arts at American University before landing a job on the digital team at Ocean Conservany's headquarters in Washington, DC. I spent three years working on issues ranging from Gulf restoration to marine debris before deciding to go back to school to add a few more items to my professional toolbox.
One of the reasons I chose the Nicholas School was that coastal students get to spend their second year at the Duke Marine Lab in Beaufort, North Carolina. I absolutely love the ocean (why else would I be studying it?!) and appreciated that Duke's program gave me the opportunity to spend a year living and learning by the sea.
This past weekend, my classmates and I actually got the chance to visit Beaufort. For many of us—myself included— this was our first time getting to explore the place that we'll call home next year. The second-year students organized a variety of events to introduce us to the marine lab and familiarize ourselves with everything Beaufort has to offer.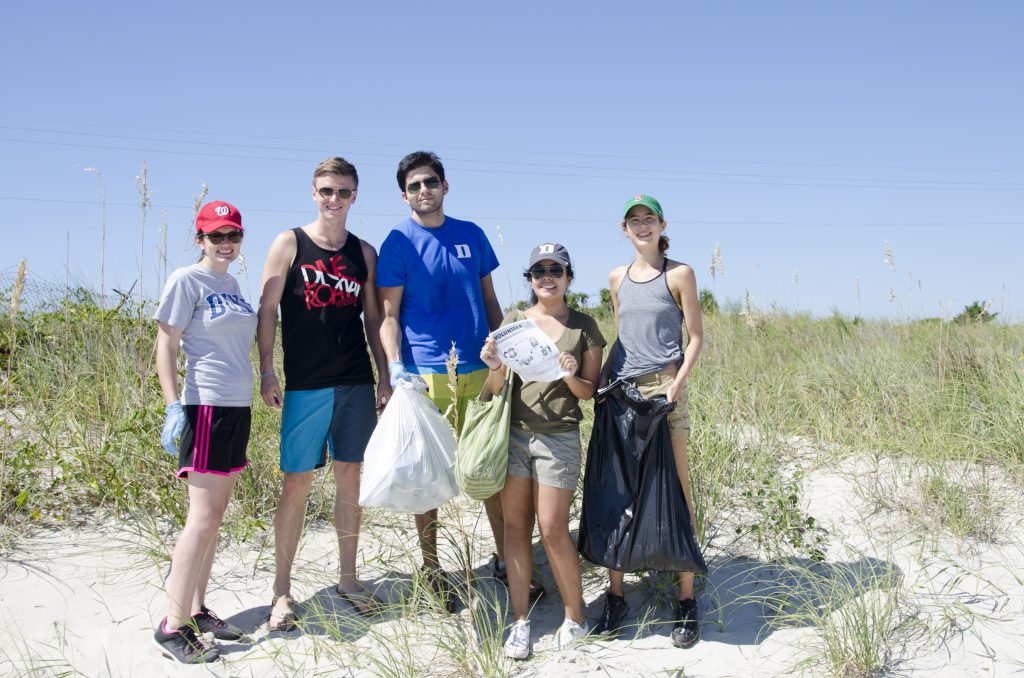 On Saturday, Nicholas School students and other members of the community came together for a beach cleanup on Radio Island hosted by the Duke Coastal Society. This event was especially exciting for me because the cleanup was a part of Ocean Conservancy's International Coastal Cleanup. Rather than just picking up trash, cleanup volunteers record the types and amount of trash found on a data form (or their brand new app!) so that marine debris can be tracked in a global database. Ocean Conservancy uses information from cleanups around the world to help create new solutions to the ocean trash problem.
Everyone spent about an hour and a half picking up trash from the beach and surrounding trails. My team of five people filled an entire bag of trash and two bags of recycling in just 90 minutes! There were some strange finds along the way— we picked up half of a foam football, some car parts and lots of dirty diapers. One of the families we met even found yards and yards of metal cabling! It was sad to see all of the garbage being left behind by beachgoers, but it felt good knowing that we left the beach cleaner than we found it.
All in all, I had an amazing visit to Beaufort this weekend! Participating in the Radio Island beach cleanup provided the perfect bridge between my "old life" with Ocean Conservancy in Washington, DC and the new work I'm beginning at the Nicholas School. I can't wait for even more opportunities to participate in hands-on work protecting and improving our ocean. Be sure to follow me on Waterblogged to continue reading about all of my graduate school adventures!