Two weeks ago on a cool night in the desert, I wandered through mazes of sand and squinted up at some of the brightest stars I'd ever seen. These crazy aliens called "cacti" waved their stiff arms at me and I giggled every time I saw one that looked like a foot pouf.
This was my first time in a desert. I marveled at the absence of my longtime companion, humidity. I sipped a prickly pear margarita and wondered out loud about what kind of plant a prickly pear is and why was the drink pink.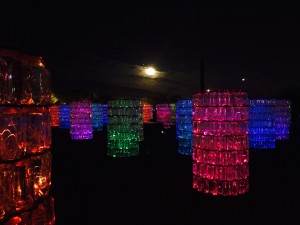 I looked up at the craggy Phoenix mountains and pondered how many mountains I might get to see in this lifetime. I looked down and noticed that sand was attaching itself like gypsy moths to my black suede heels.
Don't wear black suede heels in the desert, my friends.
I was at a reception following the first day of the "GreenBiz 16" conference held in Phoenix. GreenBiz is a community of people who work to implement sustainability programs into business strategy.
"Sustainability" has become an important topic of conversation in the Nicholas School. Any school of environment these days probably has at least a class or two incorporating some aspects of sustainability into their curricula. Some universities even have sustainability programs or entire schools devoted to sustainability.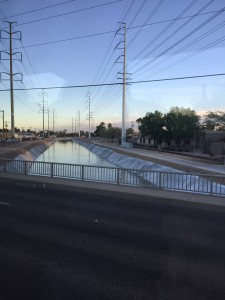 At the Nicholas School, I'm in a class where I learn about incorporating sustainability into business strategy. My journey in the world of sustainability began about a year ago, when I started thinking that the kind of workplace where my skills could be useful might be the corporate or business space.
When I interned at Coca-Cola Refreshments last summer, I had the opportunity to work on source water sustainability, which ensures that the company responsibly obtains and uses water. That internship gave me a background into operational efficiency and sustainability, and I realized that I could help companies become more responsible as we move into an age of sustainability.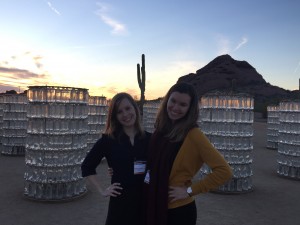 I still love science; I love studying the way water flows, where it comes from, how human activities affect landscapes and water flow, where mountains come from, and the complex feedback loops of climate change.
I also love studying the way humans interact with landscapes and with water. I want to know what mountaintop mining is doing to the landscape and the water sources we depend upon. I want to know what happens when agricultural operations are limited by water supplies.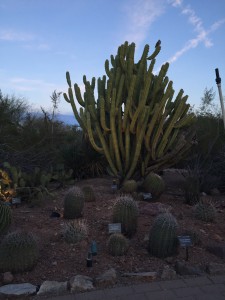 I also love to study how our human communities interact with the earth, and how we impact the environment. Most importantly, I love studying how we depend upon the environment. We have a responsibility to use resources wisely if we want to continue existing in a fruitful way.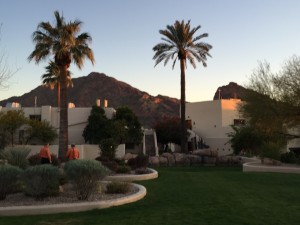 The idea of environmental sustainability can be boiled down to this one idea:
"We do not inherit the earth from our ancestors, we borrow it from our children." – Native American proverb
Sustainability encompasses more than just environmental issues; it also deals with issues of social justice, economic development, empowering communities, human health, and more. What I think is interesting about the concept is that it proposes an overhaul of the way we all do business, and make consumer choices, and what we feed ourselves and our children and our minds.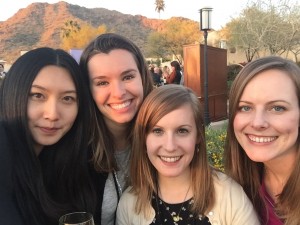 Sustainability requires us to focus on the long-term.
We need to feed our whole lives with the desire for a plentiful future for our children and our businesses. If we think in the long-term, we ensure a future for ourselves and our predecessors. We might have to make sacrifices in the short-term. But embracing innovations and collaborative processes that allow us to find strategies for moving forward sustainably will benefit everyone, today and tomorrow.
---
"Water does no resist. Water flows. When you plunge your hand into it, all you feel is a caress. Water is not a solid wall, it will not stop you. But water always goes where it wants to go, and nothing in the end can stand against it. Water is patient. Dripping water wears away a stone. Remember that, my child. Remember you are half water. If you can't go through an obstacle, go around it. Water does." – Margaret Atwood, The Penelopiad