Following our barefoot guide into the forest in pursuit of elephants, knees bent and on tiptoes edging carefully through the leaves, I suddenly realize how incredibly terrified I am.
I'm creeping through a forest in Gabon. Chasing elephants. Dangerous, enormous elephants.
Almost immediately after I realize how incredibly terrified I am, I also realize how incredibly free I am.
How exhilarated.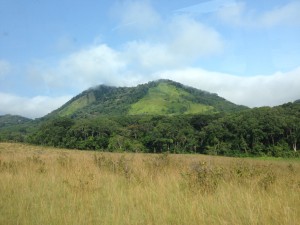 This was a summer of great personal growth. I started out my summer in May with a trip to Gabon. Upon reflection, that trip kicked off an eye-opening summer in the best way possible. It was like going to summer camp, except that summer camp was in Africa with ten other MEM students and two of our professors.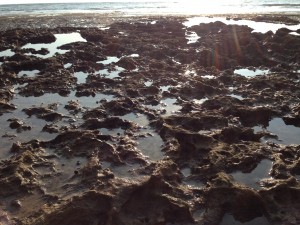 So what I'm saying is, it was better than summer camp.
A good friend and mentor once told me, "You're in your twenties. You're not supposed to be comfortable."
Chasing elephants in Gabon was not exactly my idea of a comfortable moment. Neither was my first experience working in a field completely new to me for a behemoth of a company—water sustainability at Coca-Cola Refreshments.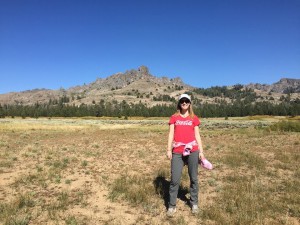 Nor was the time I had a million driver ants in my pants and had to take off said pants to rid myself of the beasts. Or the time I gave a presentation on water sustainability measures for the environmental sustainability team at Coca-Cola Refreshments. Or the time I watched a Gabonese man bite the head off a snake.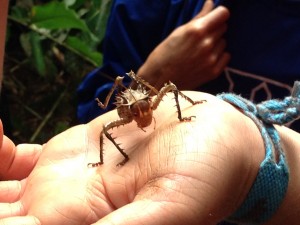 Or the time I ate hamburgers in the backseat of a car with some of the most important water professionals from Coca-Cola– my celebrities. Or the time I stood at the top of a slippery, secluded waterfall in Gabon.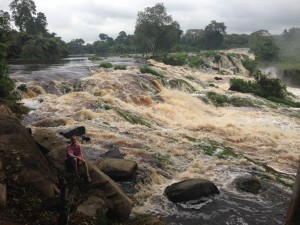 But through all of these adventures, at the risk of sounding cliché: I learned more about the world this summer than I ever had before.
And in my young life, I've discovered that learning about the world teaches me more about myself, and perhaps more importantly, about the person I strive to become.
I think the greatest lesson I've taken away from this summer is the one I already knew: that this period of growth in a young person's life is something to be embraced. I've come to terms with enduring a certain level of discomfort, as long as that means I'm adventuring, learning, traveling, and seeing.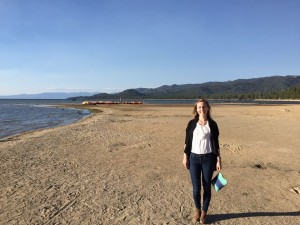 I can't wait to continue chasing discomfort.
"And I feel above me the day-blind stars / waiting with their light. For a time / I rest in the grace of the world, and am free."
– Wendell Berry, from "The Peace of Wild Things," The Selected Poems of Wendell Berry (1998)