Last week marked the centennial celebration of the National Parks Service (NPS), and more importantly, it marked the end of summer.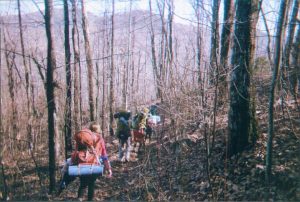 For the two weeks before school started, I had been backpacking in Pisgah National Forest out in western North Carolina. Along with upperclassmen, we led the incoming freshmen in a pre-orientation trip called Project WILD, where they got to meet their fellow classmates and bond in the wilderness before school started.
As a National Forest, Pisgah is technically managed by the US Forest Service under the Department of Agriculture. In fact, it contains the Cradle of Forestry where the first forestry school was established. However, the NPS-managed Blue Ridge and portions of the Appalachian Trail are just adjacent to the 512,000 acres of Pisgah.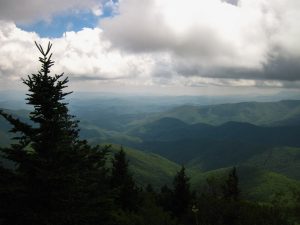 The interesting nuances of the differing managements aside, the fact that the US sets aside such large swaths of nature never ceases to amaze me. 84 million acres of protected land and sea in total is more than 450 times the size of the entire country I grew up in. Naturally, it has become a personal goal to visit as many as I can.
Before coming to Duke, the most I've spent in the great outdoors was a 3-day camp on a 4 square mile island off Singapore's mainland. Before my first PWILD trip, I didn't know what to expect. But a full 10-day immersion definitely changed how I interacted with and perceived nature. I had previously only day hiked through well-marked trails and boardwalks, or drove to scenic points crowded with other tourists, or even helped conduct biodiversity surveys.
Rising with the sun, sleeping in the woods, carrying all the food we would eat, filtering stream water, these were all new experiences for me. Most memorable of all was the hiking: slow, steady progress through trails marked by predecessors past, up grassy knobs, through clear rivers, down into steep valleys. Every calf-burning step up a ridge made the view even more worth it. Every time I stood at a peak and tried to absorb the seemingly boundless green around me, I felt as though the forest was absorbing me as well. The sheer vastness of it all, one hill rolling into the next is somehow reassuring in it's reminder of how small we are. Perhaps it is the persistence of such lands with it's ancient trees and rocks and secrets that which gives hope regardless of the countless issues parks face.
It is comforting to know that Duke will be hosting the new Parks Institute of America and collaborate in finding solutions to pressures national parks face. Like climbing a mountain, the start will probably be painful, but hopefully, the final view of securely protected Nature is worth it all.