On the Friday after Thanksgiving, I and many others were part of a movement. My actions were fairly simple: I went with my mother to the Gilsland Farm Audubon Center in Falmouth, Maine to look for birds. We spent about an hour walking their well-maintained trails, marveling at the different ecosystems we passed, including meadow, thicket, forest, and marsh. As we walked, I took a few photos, uploading them to social media with the hashtag #OptOutside. I was not alone. As of November 30th, the hashtag had been used 37,000 times on Twitter and 270,000 times on Facebook.
REI, an outdoor activity outfitter, set off a Twitter-storm this year when they announced that all REI stores would be closed on Black Friday, encouraging everyone instead to #OptOutside. Turning from consumerism to exploration, thousands did just that, hiking, biking, skiing, snowboarding, and taking advantage of many parks offering free admission throughout the day.
Now, buying holiday presents for loved ones is not inherently bad, and no one should be looked down on for participating in Black Friday. Still, the national emphasis on the importance of being outdoors and experiencing nature was as refreshing as it was widespread.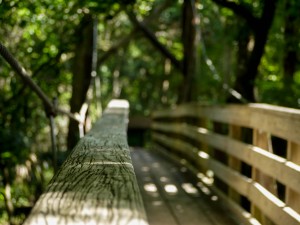 An analysis of #OptOutside by Sysomos also found that hiking and national parks were frequently associated with tweets about the REI hashtag. In fact, #FindYourPark, an ongoing effort by the National Park Service to help people find national parks close to them, was the fourth most common hashtag used in conjunction with #OptOutside. Across social media platforms there was a fairly even split between men and women using the hashtag, though on Facebook specifically nearly 190,000 women used it compared to 90,000 men.
Interestingly, people who chose to #OptOutside viewed it as a point of pride. Headlines around the country read: "Idahoans choose to #OptOutside on Black Friday," "Northwesterners #OptOutside on Black Friday," "East Tennesseans skip shopping, #OptOutside instead," "Minnesotans #OptOutside on Black Friday." REI's campaign gave people the ability to showcase an aspect of their identity that they are proud of, whether that is a member of a state or local community, an outdoor enthusiast, or just someone who would rather not shop on Black Friday. In a blog by Charles Trevail, CEO at Omnicom's C Space, on AdAge.com, he writes that: "Companies that truly "get" their customers share their customers' fundamental values — whether that's the importance of enjoying the outdoors like REI, or unleashing creativity like Converse." The success of the campaign demonstrates how important it is to share pride, identity, and values with others.
Why should we care? Does it matter that #OptOutside was shared hundreds of thousands of times?
Yes, it really does. People are highly influenced by those in their social circle, and inspiring people to explore their local surroundings increases their affinity with the natural world, prompting them to protect it. That's of course an idealized example, but there are cold-hard-cash reasons that increasing visitation to parks is good for conservation.
Take Alabama. The state has recently closed five parks due to a lack of funding, all of which had been open for generations. Which ones did they choose to close? The least profitable and the least visited: "According to information from the Alabama Department of Conservation and Natural Resources in 2012, the closed parks attracted fewer than 50,000 visitors each year and their operation expenses exceeded revenue."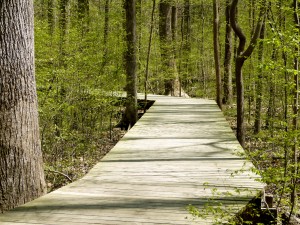 Let's illustrate how a campaign like #OptOutside could turn these situations around. Imagine that a family who has never been to a local park decides to join the movement and visit during the Friday after Thanksgiving. They have a great time, and often return even after the official campaign is over. They tell their friends about the park, their neighbors, their families. Word can spread faster than you think, and an uptick in annual visitors could have been what these parks needed to stay afloat. Not only that, an increasing number of park visitors could take their concerns to the Alabama state legislature, demanding more funds not only for the current parks, but also for new parks in the future.
Twitter and other social media platforms like Facebook and Instagram provide an amazing opportunity to start a conversation about nature and conservation. While the popularity of REI helped spark the turnout for #OptOutside, other businesses, non-profit organizations, or even individuals can show the world the importance of exploring the outdoors with similar hashtag campaigns. Why not #FloraFaunaFriday, #WorldWednesday, or even #OptOutside all year round? Our wild spaces stay wild all 365 days, and they need our support more than once. The best way to help is to show up, get out there, and explore!