While Midway Atoll may seem at first glance to be a peaceful refuge for wildlife such as Laysan ducks, albatross, monk seals, and spinner dolphins, it was not always that way…
Due to its unique location halfway between Asia and the United States, Midway has served throughout history as an important naval base for the US.
While most people learned in high school history about the Battle of Midway, which marked a major defeat of the Japanese Navy, and is considered the turning point of the Pacific war, few people know that Midway was also attacked on the same day as Pearl Harbor.  During our tour of the island we were privileged to see the communications building where First Lieutenant George Cannon was stationed.  During the attack, a shell deflected off the laundry next door, wounding the Lieutenant.  Despite his injury, he refused medical attention until communications were restored to the Command Post and the other wounded men had been evacuated.  By the time he received medical attention, he had lost too much blood to be saved.  He was the first Marine to receive a Medal of Honor in World War II.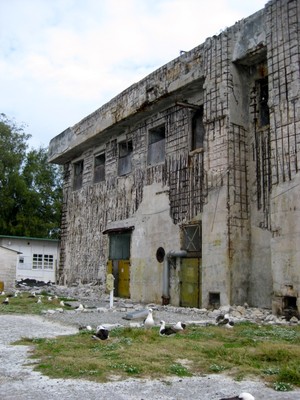 During our tour we also saw the remaining Seaplane Hangar, which housed Consolidated PBY Catalina planes for repairs and maintenance.  Since theses building are so large, they were an easy target for Japanese bombers, which hit the buildings twice during the war.  Shrapnel markings can still be seen in the beams today.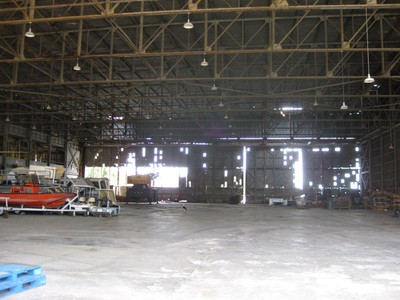 In addition to these two prominent and important historical buildings, there are various other pieces of history to be found around the island.  In the Seaplane Hanger there is a chain net that was used during the cold war to block the harbor from Soviet submarines, and on an afternoon bike ride I was able to find underground bunkers.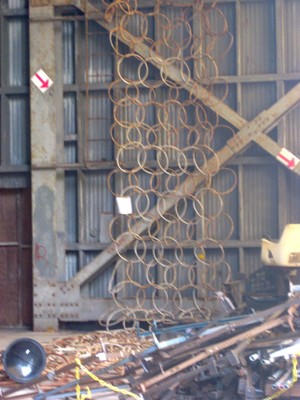 Being able to come to a place such as Midway where so much history has occurred, and seeing the artifacts and buildings remaining puts this lesson in history into a whole new perspective, making it a much more personal experience.