During my first semester at Duke, I was fortunate enough to attend a career trek to the great Denver, Colorado, area (including Golden and Boulder). The trip was sponsored by Duke's Energy Initiative and Nicholas' very own Energy Club, as well as the Energy Club at Pratt School of Engineering. Below is a snapshot of one of the companies we had the pleasure of meeting: Simple Energy. Simple Energy was the only start-up on the list of 9 companies we got to meet with and it was by my favorite, by far.
The first thing you noticed about the Simple Energy office is how green it is; their signature color on the walls and logo is bright, energetic and fun. These adjectives also serve to describe our collective imagination when we think of a start-up – full of youthful staff, amazing perks, and a mission that reaches beyond making profit. Simple Energy began with a $900,000 investment from the Techstars incubator and has taken off to service millions of customers every day with its partnering utilities.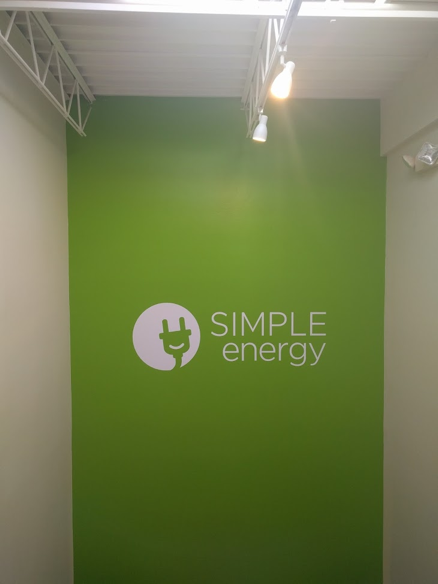 Simple Energy is a SaaS company ("Software-as-a-Service") and they want you to sit back, relax, and let them take the wheel when it comes to your energy savings. By working with utility companies to provide data analytics through their platform Marketplace, as well as online retail stores, Simple Energy can deliver behavioral insights into how consumers use electricity and purchase energy-related products such as the Nest thermostat.
For the aging utility industry, companies like Simple Energy are invaluable partners to help shed light on what the interaction between customer and utility company looks like in 2017 and the years to come. By providing consumers with energy efficiency tips, and instant ("point-of-sale") rebates on energy-saving products, Simple Energy empowers customers to spend their money wisely as well as providing utility companies with the consumer data to help them stay relevant in an ever-evolving energy landscape.
Yoav Lurie, CEO and Co-Founder of Simple Energy, told our group that his vision for the future of Simple Energy is separate from the start-up's continuing cycles of raising capital. He spoke about how he wanted Simple Energy to be involved in "deep integration" with retailers such as Amazon and Home Depot, growing the number of touchpoints where Simple Energy can interact with customers. I got a chance to ask him what his views were on the "utility of the future" and what that may look like.
His answer included "changing regulation to align interests between the customer and the utility." He discussed how leveraging the current assets of a utility (customer base, brand familiarity, data richness, regulated budgets) would be crucial to changing the business model itself. One of his recommendations included divesting legacy generation units and finding ways to require adjacent businesses.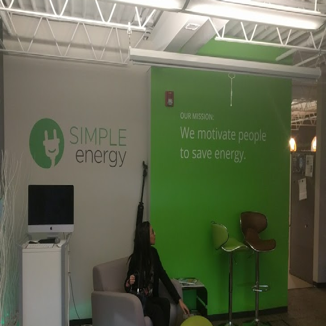 Simple Energy represented the future of the energy sector in so many ways, but for our generation in particular, their message of customer empowerment and the transparency of information hit home. For companies like Simple Energy, the job is not done if you can answer "does this save someone money?" but it reaches beyond to ask "how can we make energy and everything it impacts to be easier, intuitive, and cleaner?"
For any questions and comments, please email me at soli.shin@duke.edu.