Despite being avowed nature lovers and outdoor enthusiasts, my peers and I seem to spend remarkably little time in the environments we are learning to manage. Between long hours spent in classes, labs, and study groups, it's sometimes difficult to make time for the places that inspired us to come to the Nicholas School in the first place.
This year, though, my goal is to spend more time enjoying and appreciating the forests, lakes, and rivers that are important to me not only as a conservation student, but also as a human being. When I am stressed or emotionally overwhelmed, a quiet walk through the woods gives me the mental and physical space to unwind and reflect. When I have been sitting hunched over my computer keyboard until my back aches and my shoulders are in knots, walking a trail or paddling Falls Lake loosens my muscles and releases the pent-up tension. For me at least, finding myself alone in nature is therapeutic.
Last semester was a whirlwind of classes, projects, and part-time jobs. I made very little time for this kind of nature medication. But this semester, I'm prescribing myself a healthy dose. Here are five experiences I'm putting on my to-do list:
Camp on Masonboro Island.
This is an 8.4-mile-long wildlife refuge near Wrightsville Beach on the southern NC coast. I took a bird-watching tour while on vacation there last week, and was enthralled with the diversity of birds and other wildlife. Masonboro is the largest undeveloped wildlife refuge in NC south of Cape Hatteras, and is only accessible by boat. You can camp there year round, and I'd love to spend a long weekend meandering its trails and beaches.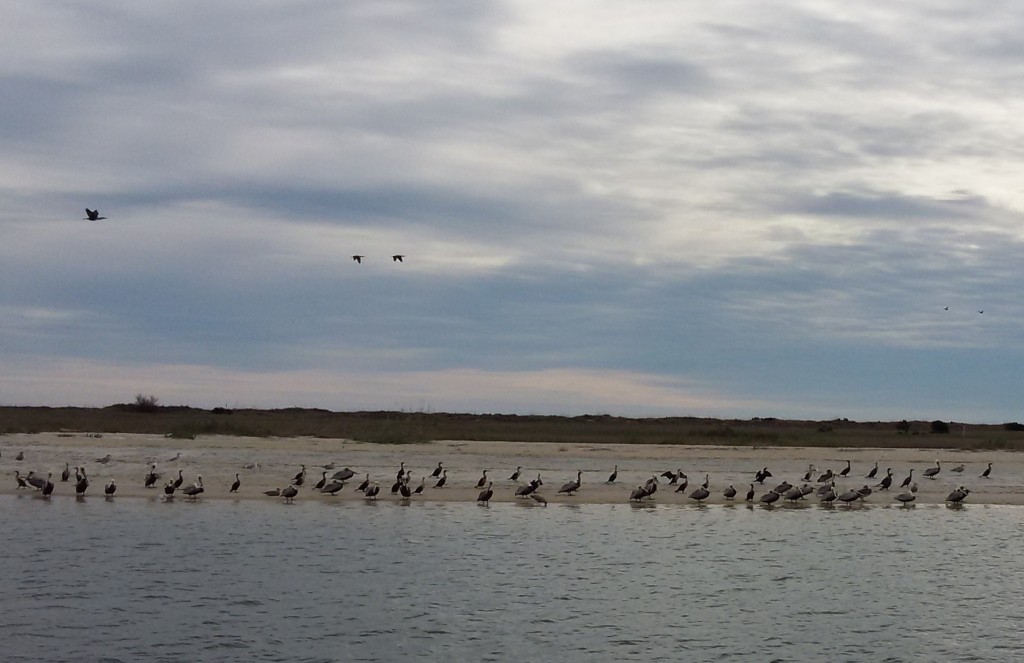 Kayak Lake Drummond in the Great Dismal Swamp
This is one of only two natural lakes in Virginia, and is at the heart of the Great Dismal Swamp National Refuge on the VA-NC line. Huge cypress trees grow right in the middle of the lake, which is only 6 feet deep at its deepest point. There's a campground along the Feeder Ditch spillway that runs east out of the lake that is only accessible by boat – the perfect place to camp for a night or two and paddle out to the lake to watch sunrise and sunset.
Kayak Cedar Creek through Congaree National Park
This park in South Carolina has been designated a Wilderness Area, an International Biosphere Reserve, a Globally Important Bird Area, and a National Natural Landmark. It's one of the few old growth hardwood forests left in the southeast and is home to bald cypress and some of the oldest loblolly pines alive. Sounds like an excellent place to take in the trees and see some wildlife.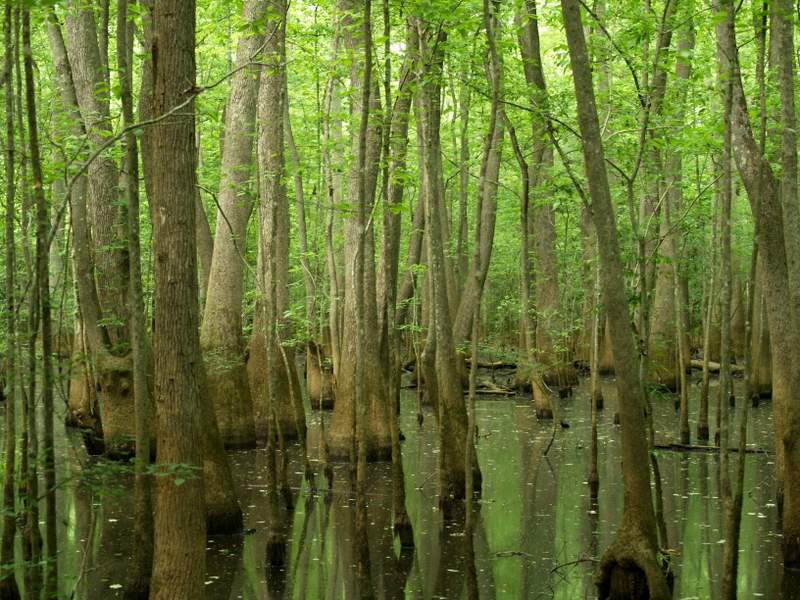 Hike Linville Gorge
It seems odd that I've lived in North Carolina all my life and never (to my memory) visited the "Grand Canyon of the East" except to tour Linville Caverns. However, maybe it's not so surprising given that many of the trails are pretty steep, strenuous and not necessarily well-maintained since this is a designated Wilderness Area. I haven't decided which trail to try, but maybe I'll start with one of the easier ones.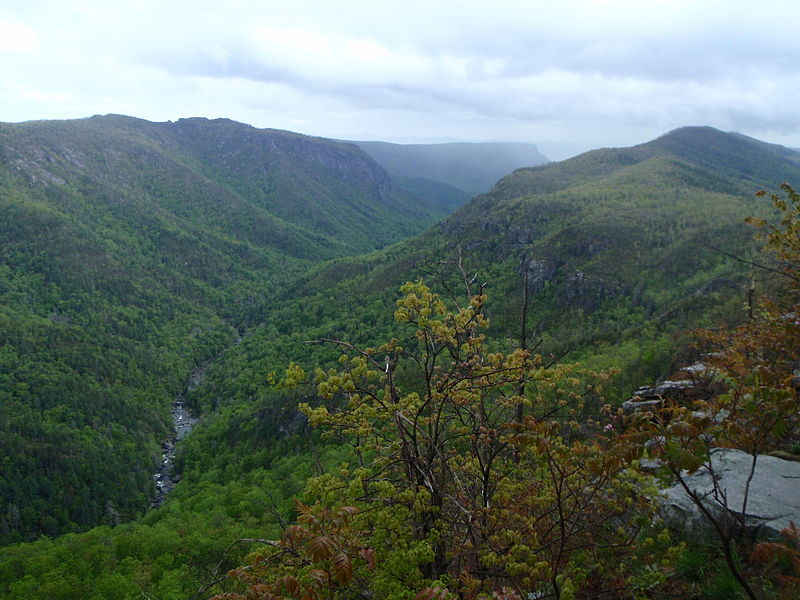 Visit my local state and regional parks
Who says you have to go far to have an adventure? Jordan Lake, Falls Lake, Umstead State Park, Eno River State Park, and Occoneechee Mountain are all within a half-hour drive of Durham. Not to mention Duke Forest, Duke Gardens, the NC Botanical Garden, and the dozens of parks maintained by Durham City and Durham County. Yesterday for example I hiked through the Little River Regional Park and Natural Area and enjoyed some absolutely beautiful views along the river. This goal is probably the most important one on my list – while the longer trips are sure to be fun and exciting, it's also good to appreciate the beauty at my fingertips.