When people think of national parks they often think of the rolling grasslands of Yellowstone, the Sierra Nevada mountain range that sprawls through Yosemite or the glaciers of Denali. Rarely do the cultural and national heritage sites of the national park system come to mind. In fact, two-thirds of all national park sites are ones of cultural and historical heritage. These include designations such as national battlefields, national historical parks and national monuments. A few weeks ago, my team and I visited one of the newest national parks sites: The Belmont-Paul Women's Equality National Monument.
Pictured above is Alice Paul, one of the founders of the National Women's Party and a trailblazer in the movement for women's suffrage. The Belmont-Paul house served as the headquarters of the National Women's Party for over 90 years. After playing a significant part in the British Suffrage Movement, Alice brought her skills back home to the U.S. to join the front line of the fight for women's rights. One of her biggest moments was the initiation and organization of the Women's Suffrage Procession on the day before Woodrow Wilson's inauguration. She gathered over 8,000 supporters and led the original women's march on Washington. Despite the violent reaction from police and on-lookers, the march served to be one the most influential markers of the women's rights movement. It was followed by another Paul-led event, the Silent Sentinels. The Sentinels were a group of women who stood outside the White House, holding signs that demanded women have the same rights as men. The protest was one of nonviolent civil disobedience, but many of the women were arrested on the charge of "disrupting traffic." Despite being viewed by many as disloyal because of the United State's entrance into WWI, the protests continued throughout the war.
The red-brick house now stands in the shadows of the U.S. Supreme Court. It was established as a national monument by President Obama on April 12, 2016. The house still contains the bed of Alice Paul and the study in which she drafted the Equal Rights Amendment, an endeavor that she pursued until her death in 1977. The house was also named for Alva Belmont, a prominent socialite and women's suffragist of the era. Alva was president of the National Women's Party until her death in 1933.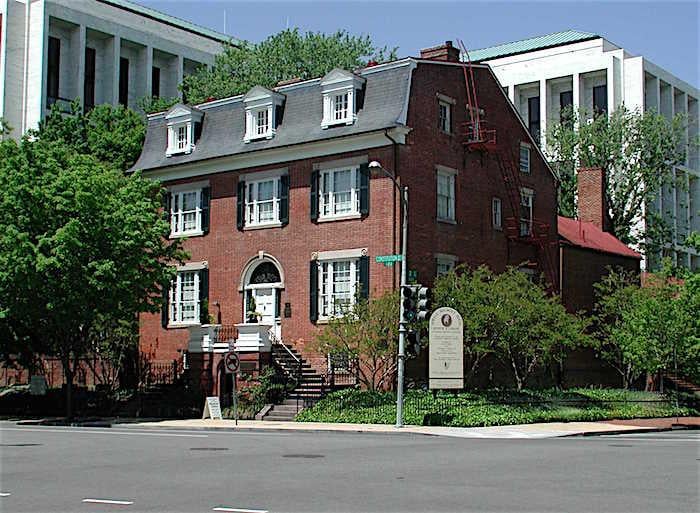 In the wake of the 2017 Women's March on Washington, it is more important than ever that we remember the women who battled tirelessly for equality. They achieved great victories such as the 19th Amendment, yet fought tirelessly for the Equal Rights Amendment that still enters Congress for approval to this day. When visiting the D.C. area, take the time to venture away from the National Mall and check out one of the most important red-brick houses in all of the United States.