During the last couple of days we came into Palmer Station to drop off Doug and Ari (they are heading home early on a cruise ship) and pick up a dive team from UAB, who have been working from the Point Sur.  Professors Amsler and McClintock are good friends of the Duke Marine Lab and were diving in search of a particular type of brown alga.  Fortunately for us they were searching in one of the most beautiful places on the Antarctic Peninsula – Lemaire Chanel, so we got to do a little sightseeing as well as some work.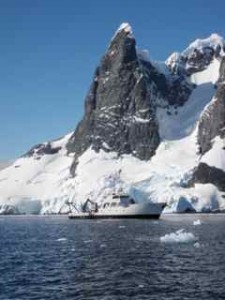 Yesterday the group of Large Type B  killer whales that we tagged in Charlotte Bay worked their way down the Lemaire Channel, so we visited with them for a while and managed to get another biopsy sample.  We were dodging tour boats, dealing with brisk southwesterly winds and acting as a support boat for the dive team, so our time with the whales was a little limited.  We did manage to drop Matt ashore (on the continent) and facilitate a little up-close-and-personal time with a Weddell Seal.
We arrived back at Palmer this morning, which allowed Matt to retrieve his swim shorts, which he somehow lost between the hot tub and the bar the other night.  I'd love to be able to tell you more, but I was asleep on the Point Sur when it all happened.  Apparently there is photographic evidence of his 'polar plunge,' however…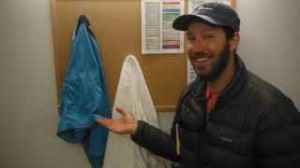 While at Palmer, John persuaded Rebecca, the Station Manager, to agree to repaint the famous killer whale which greets visitors on one of the fuel tanks.  Bob drew a more representative Large Type B animal and the Station folks have agreed to repaint the whale before our visit next year.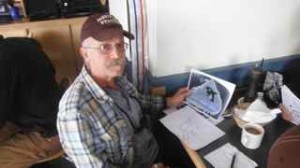 We are just about to leave Palmer and start heading north.  We're hoping for one last encounter with killer whales or Arnoux's beaked whales in the Gerlache Strait before we strike out into the Drake Passage through the dreaded Dallman Bay…
Thanks to Rebecca, Dave and everyone at Palmer for helping us with the quick turn-around and for all their support of our work.