Since this is my first trip to Antarctica I have been keeping a list of firsts. Surprisingly, it has been quite difficult.  For one there are probably many things that I don't appreciate that are firsts.  I am sure there are several bird species that I am seeing for the first time, but I really don't have a clue that they're special.  Furthermore, there are many firsts that I recognize, but have a hard time entering into a list. For example, on the third day I was in a small boat and a curious mom/calf pair checked out the boat for 20 minutes.  Multiple times the animals would spiral to the surface and then spy hop to check us out. This was an amazing first for me, but it's difficult to come up with a three word entry that would describe it. Even with all of these difficulties I have a long and growing list. So for the sake of brevity I have kept the list to 21, and limited it to (mostly) animals or objects seen for the first time.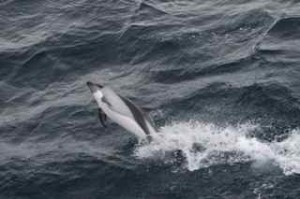 Firsts:
Peale's dolphins
Black-browed Albatross
Magellanic Penguins
Antarctic Fur Seal
Crab Eater seal
Small type-b killer whales
Minke Whales
Weddell Seal
Leopard Seal
Skua
Chin-strap penguin
Adele penguins
Gentoo penguins
Antarctic Krill (Euphausia subperba)
Snow Petrels
Antarctic Terns
Giant Petrels
Antarctic Shags
Ice Bergs
Multi-sensor suction cup tag on a minke whale
Climbed a glacier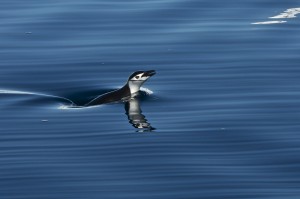 This list is far from over and there are still several things that I hope to see.  The top six things that I have yet to see are as follows:
Large type-B killer whales
Type A killer whales
Southern Right Whales
Hour glass dolphin
Arnoux's Beaked whale*
My first kill (killer whale or leopard seal taking out a seal or penguin)
Don't be disturbed by number six.  I don't really have any blood lust, but you have to admit, it would be cool to see.